by
posted on September 1, 2021
Support NRA American Rifleman
DONATE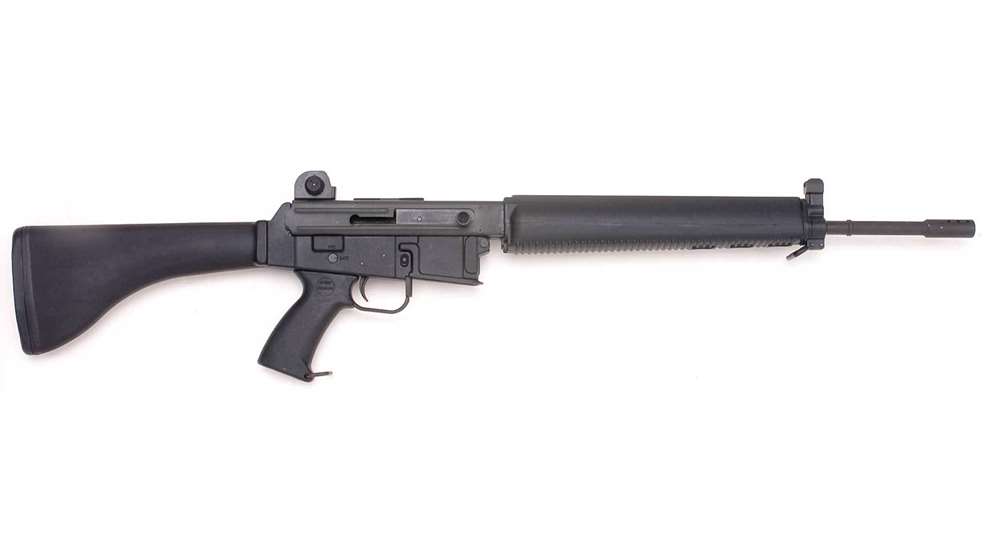 The clever engineers at ArmaLite produced a variety of cutting-edge firearms during the late 1950s and early '60s. Many live on to this day, including the military M-16, its M4 sibling currently fielded by our troops and the commercial AR-15. All cycle by direct gas impingement, but Eugene Stoner—who is credited for the original design—knew the method of operation wasn't necessarily the final word in reliability and performance.
Likely he didn't think the AR-16 he created during the same period was either, although the short-stroke piston driven design is largely recognized today as running cleaner. The rifle was chambered in 7.62 NATO and the company hoped the U.S. Military would adopt it as a less-expensive replacement for its aging fleet of M1s.
The sales pitch didn't work, then ArmaLite sold the rights to the AR-15 to Colt's Manufacturing, and Stoner left the company. Meanwhile, Arthur Miller and his team, still at the firm, improved on the AR-16 design, gave it a new 5.56 NATO chambering, and the AR-18 was born. A commercially available version, the AR-180, later hit the U.S. market.
Both guns are a far cry from the AR-15, though. The piston-driven method of operation uses a rotating bolt, but a pair of rods with springs guide the bolt carrier group during cycling. The reciprocating charging handle was located on the right side, attached to the bolt carrier group and the metal stock could be folded to the side.
Magazines were not compatible with AR-15 versions and the gun was built from stamped and welded steel. It's a manufacturing approach not exactly known for tight tolerances, although that fact often ensures operation through miserable conditions.
In 2001, the new owners of ArmaLite reintroduced the rifle as the AR-180B. Its improvements included the ability to use AR-15 magazines, straight charging handle, polymer stock and more. Dave Campbell took a longer look at the history and the new gun—which was discontinued in 2007—for American Rifleman a couple years back.
When he wrote the story, in 2018, used specimens of the rifle were selling for between $900 and $2,500. Most guns for sale today command prices anywhere from $2,500 to $3,000, with many above that range.