Support NRA American Rifleman
DONATE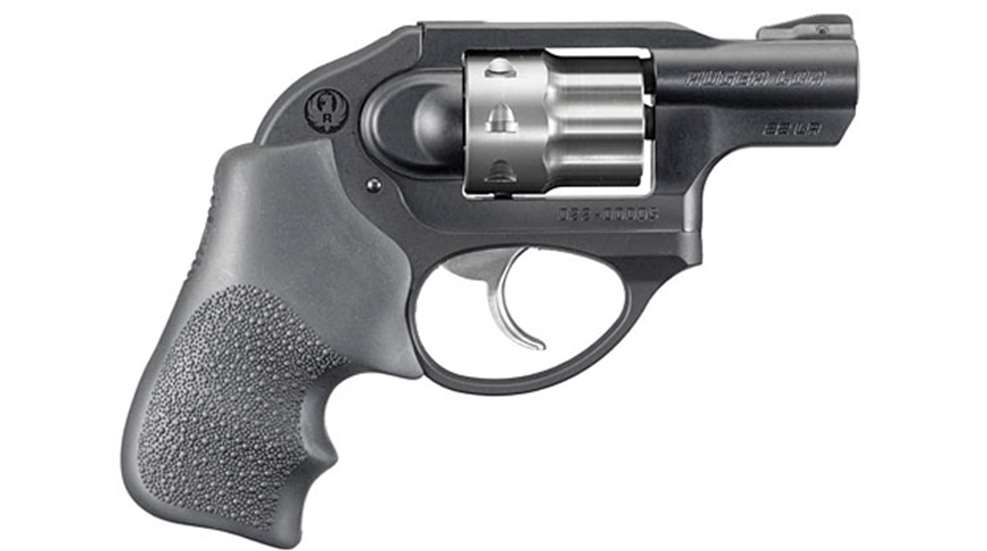 The "From The Editor" I wrote for the February issue (if you missed it don't worry; it won't be in your mailbox until mid-January) was based on two trends I have seen developing for 2012: Manufacturing guns to be affordable and the introduction of a host of new .22 Long Rifle rifles and handguns that are actually affordable to shoot.
Two weeks ago I was fortunate enough to travel to Sturm, Ruger & Co. in Newport, N.H., to see the changes at the plant since my last visit in the 1990s, and to have a sneak peak at some of the projects the dedicated and bright engineers in Newport and Prescott, Ariz., have been working on. One of the guns was a Ruger Lightweight Carry Revolver, which was the first polymer-framed production wheelgun, but this version was chambered in .22 Long Rifle. Ruger's Mark Gurney has given us the go ahead to talk about the gun.
The LCR was by designed by Ruger's Joseph Zajk for mass production and light weight. It combines a polymer lower frame with a steel cylinder and crane assembly and an aluminum upper frame with a steel barrel liner. Making traditional revolvers that are timed properly is actually a form of arcane science. If you have ever watched fitters at a traditional revolver plant, you will appreciate that it takes the attention of a skilled craftsman to make one work properly.
Ruger put a lot of time and engineering effort into making the LCR suitable for mass production, as well as improving the double-action-only trigger pull by making several of the action's engagement surfaces round-on-round contact points to allow for a smooth trigger pull. The other thing about the LCR is you can stack, or stage, the trigger repeatably.With practice, you can get a precise shot off almost as if it were a single-action. That is quite a trick with a rimfire version of the LCR in .22, which requires more firing pin energy. This means you must have either a heavier hammer or stiffer springs than a center-fire, but my preliminary shooting and handling of the new LCR indicate that Ruger pulled it off admirably.
The LCR .22 makes perfect sense for those who own and carry a .357 Mag. or .38 Spl. LCR as a training gun, or even a trail gun. It works just the same, save for the geometry of the eight-shot cylinder. And let's face it, shooting .22s is fun. One can develop confidence in his or her choice for personal defense while shooting affordable .22 LR. Another reason why the .22 LCR makes sense is that some folks are exceedingly recoil shy, and have issues comfortably shooting more gun than a .22—especially in a lightweight gun. Also, some shooters have a hard time racking the slide of a semi-automatic pistol, which is not an issue with the LCR. While no self-respecting self defense "expert" would recommend a .22 for personal protection and expect to keep their gun writer's union card, a .22 you have with you (especially with an eight-shot cylinder capacity) that you can comfortably shoot and hit consistently with is better than no gun at all or one that you cannot shoot comfortably and accurately, and certainly better than a sharp stick. Do people use .22s for personal protection against the counsel of gunwriters? Well North American Arms sells a lot of Mini revolvers and Bond Arms sells plenty of .22 derringers to someone. I guess I need to turn in my gun writer union card now.
The new gun weighs less than 15 ounces unloaded and it has a six-groove 1:16-inch right hand twist barrel measuring 1 7/8-inches long. The suggested retail price is $525. If I can get it on the range with a video camera soon, I'll show how it works and how it shoots. No doubt it will be fun and affordable.