by
posted on June 8, 2017
Support NRA American Rifleman
DONATE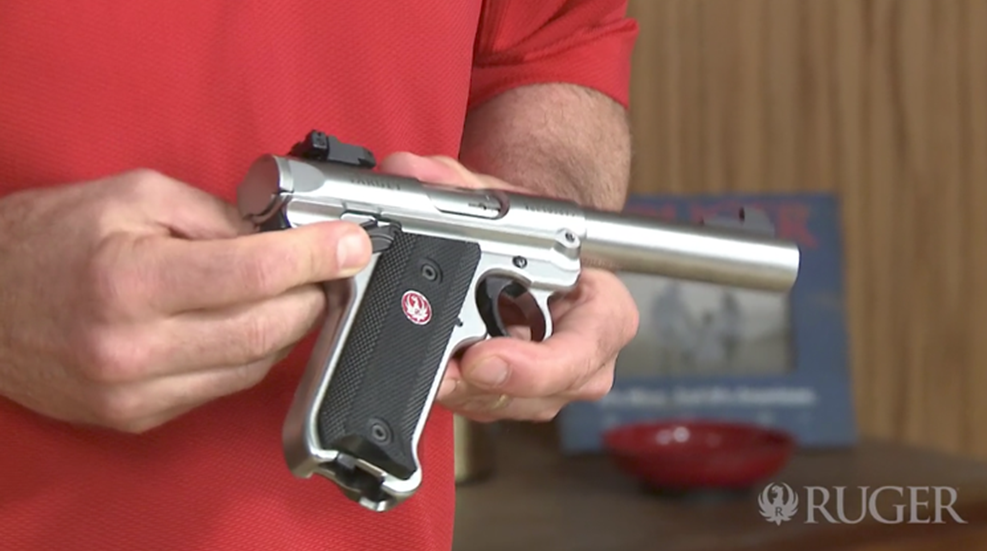 Ruger recently discovered that all Mark IV pistols (including 22/45 models) manufactured prior to June 1, 2017 have the potential to discharge unintentionally if the safety is not utilized correctly. In particular, if the trigger is pulled while the safety lever is midway between the "safe" and "fire" positions (that is, the safety is not fully engaged or fully disengaged), then the pistol may not fire when the trigger is pulled. However, if the trigger is released and the safety lever is then moved from the mid position to the "fire" position, the pistol may fire at that time.

No injuries have been reported and Ruger states only a small percentage of pistols are actually affected, however the company would like to retrofit all potentially affected pistols with an updated safety mechanism. Ruger urges consumers not to use their Mark IV pistol until it has been retrofitted or verified as being not subject to the recall.

Ruger only needs the non-serialized grip frame assembly to do the retrofit, which consists of an updated sear and safety. The grip frame does not need to go through an FFL, and Ruger will arrange to have the grip frame assembly shipped from your home.

Owners should go to Ruger.com/MarkIVRecall and follow the detailed instructions there. This recall will cost owners nothing. Ruger will send the Mark IV owner a box with prepaid postage for the grip frame assembly, and when it is returned Ruger will provide each Mark IV owner with a free magazine as a thank you. 

For Mark IV recall verification and further instructions for affected pistols, visit Ruger.com.