by
posted on September 25, 2020
Support NRA American Rifleman
DONATE
Produced in Turkey by Derya Arms, the Rock Island Armory VRBP-100 is one of many affordable Turkish-produced firearms we've seen in recent years. Given that NFA regulation controls the allowable barrel length for over-the-counter scatterguns, Rock Island Armory sought a bullpup configuration with its VRBP-100 with a reduced overall length for defensive use. And the repeater feeds from detachable-box magazines.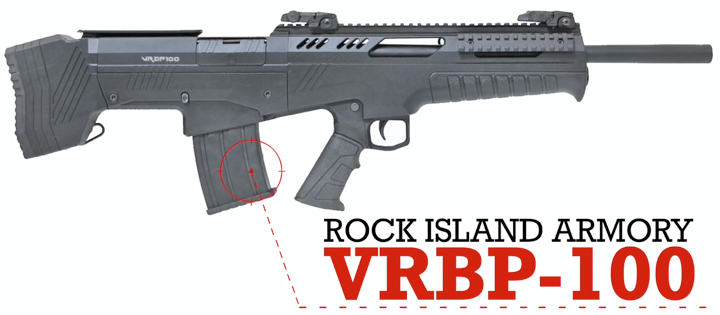 The gun is built with a unique upper-receiver arrangement machined from aluminum that places the action to the rearmost position possible, providing a compact package and while remaining compliant with NFA regulation. A 20" barrel is provided here. Shooters will find AR-style controls and features sprinkled throughout the VRBP-100. At the rear of the gun, there's a bolt catch and release, as well as the push-button magazine release. The charging handle is located just above the fore-end on the left side of the gun and is non-reciprocating.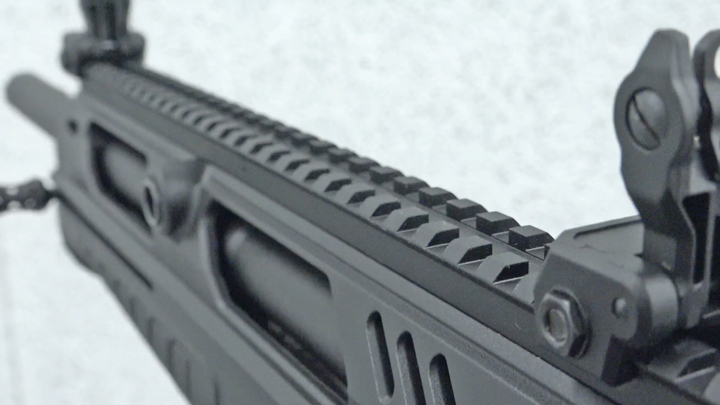 The VRBP-100 provides options for sighting systems and accessories. A flattop Picatinny rail begins just forward of the ejection port. Rock Island supplies a pair of folding sight for immediate, out-of-the-box use. A five-round detachable box magazine ships with the bullpup. Extended magazines are available through the manufacturer at additional cost.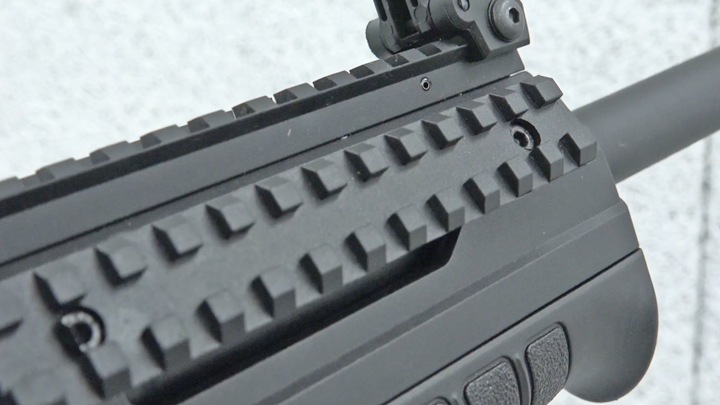 Rock Island Armory's VRBP-100 is a customizable platform that allows shooters to fit the gun to their requirements. At the rear, just forward of the rubber recoil pad, are removable spacers for length-of-pull adjustment. A removable comb is provided that can be adjusted for aligning the shooter's eye to the target.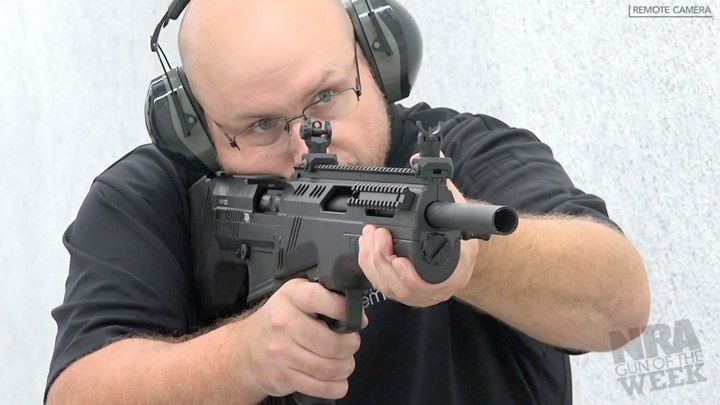 Watch our NRA Gun of the Week video above to learn more about the Rock Island Armory VRBP-100 bullpup shotgun.
Rock Island Armory VRBP-100 SpecificationsManufacturer
: Derya Arms
Importer
: Rock Island Armory
Chambering
: 12 ga.; 3"
Action
Type
: semi-automatic, bullpup shotgun
Receiver
: aluminum
Barrel
: 20"
Magazine
: five-round detachable box
Sights
: fully adjustable flip-up, Picatinny rail
Length
: 32"
Weight
: 7 lbs., 15 ozs.
MSRP
: $774
Further Reading:Review: Rock Island Armory M206 RevolverDual Citizenship: The Rock Island Armory StoryTested: The .22 TCM CartridgeRock Island Armory XT 22 Magnum
---
Extras
: