Support NRA American Rifleman
DONATE
In early 2019, Tactica Defense Fashion introduced one of the most comprehensive lines of women's concealed-carry gear and clothing ever produced. While some manufacturers have successfully dabbled in individual pieces of women's gear like a purse, a holster or a few styles of range pants, Tactica went all in on its inventory, producing stylish clothing with thoughtfully designed features that female gun owners appreciate. With pass-throughs and ambidextrous false pockets incorporated into its sweaters and shirts for easy access to holstered handguns, female concealed-carry practitioners were suddenly able to dress for everyday carry without limiting their wardrobe to men's-style blazers or oversized tops or slacks.

By fall of its introductory year, the company, whose motto is "Dress to Protect," had exponentially expanded its line with concealed-carry leggings, a dress, more sweaters, shirts, jackets, pants, purses, bags, backpacks, holsters and much more. In fact, certain features on Tactica's items have caught the eye of some men who have longed for better, easy concealment in their attire, in particular the popular Belly Band Holster. While the bellyband concept is not new, Tactica's patented bellyband is designed with safety in mind, built with a rigid, custom-molded polymer shell that is canted for a natural draw, padded neoprene backing, adjustable retention and more—and is available in seven sizes from XS to XXXL. "

Many men have approached me and asked if they could buy the holster for themselves," said Tactica CEO Sandi Little, an ardent Second Amendment supporter who brought the female-centric Alien Gear Holsters spinoff line to market after more than 20 years in the garment industry. "I smile and tell them, sure, we have been wearing your clothes and gear for so many years, you are welcome to wear ours."

–NRAWomen.com Editors
It's a dilemma faced by most woman who choose to carry concealed: How do you dress "normally," yet still safely and securely carry a firearm on body? For men, it's relatively easy. Their typical attire of pants, button-up shirts and sportcoats adapts easily to carrying a firearm in a belt holster. But for women, combining fashion and self-defense often involves compromise, frustration, discomfort—or all three.
Since early 2019, Tactica Defense Fashion—a women's concealed-carry line that spun off from the popular Idaho-based Alien Gear Holsters—has been tackling these common concealment issues with a new line of holsters, bags and clothing. The company's mission "to bridge the gap between the gun industry and the world of fashion," has been the mantra of CEO Sandi Little.
That the products were designed for and by a woman is apparent, and its first major clothing release arrived last fall. Its unique and practical offerings have already earned the overall line an American Rifleman 2020 Golden Bullseye Award for Women's Innovation Product of the Year.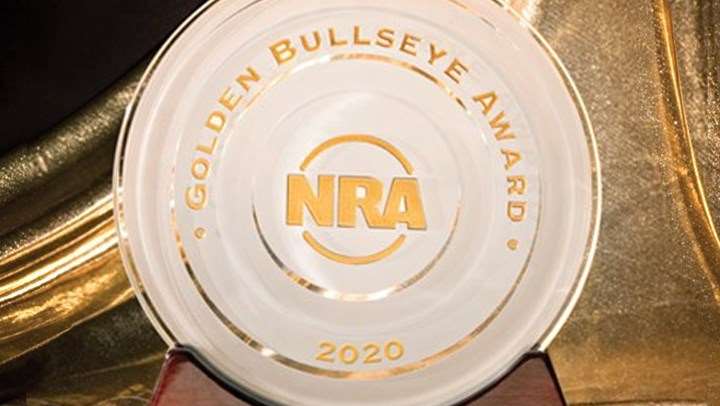 In evaluating Tactica's offerings from across its product line. I was initially a bit skeptical about how well I could conceal a firearm without wearing extra-loose clothing. I've previously experimented with various ways of concealing my firearm, but I consistently referenced men's concealed-carry choices. But I'm just not a Hawaiian shirt kind of gal. I own tactical pants, but I enjoy a nice pair of tighter-fitting jeans. I prefer my fleece vest to a cargo-pocket fishing vest. When I carry concealed, it is usually around familiar company that won't bat an eye if the angled grip of my firearm from an inside-the-waistband holster poked out from an untucked shirt. I have also been known to wear an outside-the-waistband holster with an open button-up shirt—still not my preferred style, but those were my limited options with my current clothing and holster set-up.

From experience I know there are certain outfits with which I can't conceal a firearm: elastic waistband skirts; dress pants with no belt loops; tighter fitting blouses, etc.—pretty much the majority of my wardrobe. So when I heard the buzz about Tactica and its "defensive fashion" line of clothing and accessories, I was eager to put their products to test.


Holsters
Tactica's universal fit and custom-fitted holsters are decidedly anti-fashion, as they're designed to not be seen. Custom-molded fitted holsters have options for 42 different compact and subcompact handgun models from 10 manufacturers. The custom-fit holsters are currently only available for semi-automatic pistols; no revolver holster options yet.
I tested three of Tactica's fitted holsters: the Inside-the-Waistband (IWB); Outside-the-Waistband (OWB); and the OWB and IWB Holsters.

Both the OWB and IWB holsters are secured to the belt with two hard polymer attachment points sized for 1.25" wide belts, like those offered by Tactica. Retention, which equates to the amount of force required to remove the firearm from the holster, is adjustable on Tactica's fitted holsters, with three supplied sets of spacers. I preferred the widest (loosest) spacers to allow for minimal draw effort and I never had any issues with the Glock not being secure.

IWB holsters are designed for maximum concealability and ride between the pants and the wearer. Tactica's IWB model ($59.99) features quick-detachable belt clips to allow for ride height and cant adjustment. The positioning of the holster on the waist is usually described in terms of clock hands. For IWB, I prefer a 4 o'clock carry (imagine the cross section of your waist as the face of a clock, with your navel being at 12 o'clock, your right hip at 3 o'clock, and so on). The IWB holster's neoprene backing is comfortable enough to wear against bare skin.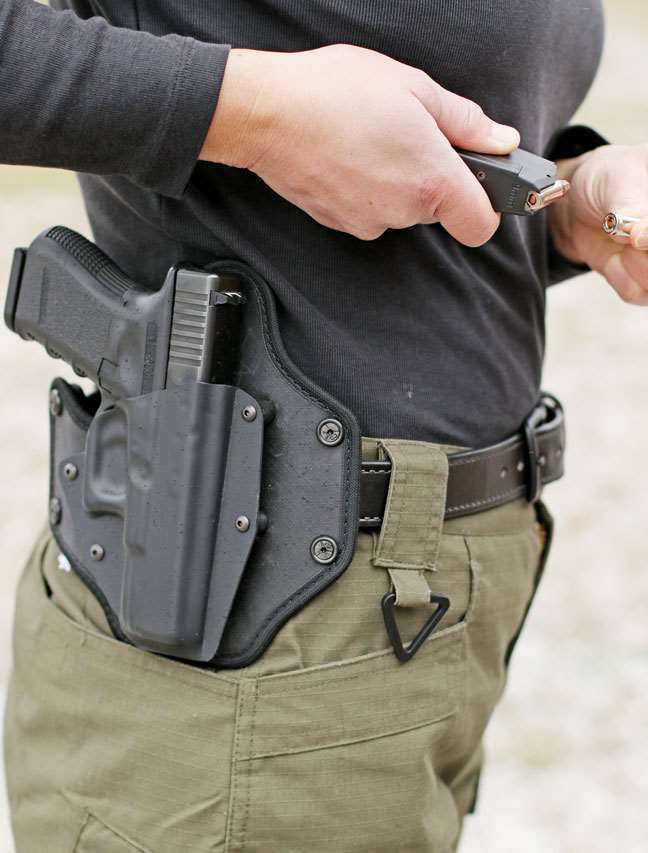 OWB holsters are typically more comfortable to wear, are easier to access and place on or remove from the belt—at the expense of being more visible. Tactica's OWB holster ($49.99) served well on the range, as tested positioned on my right hip. As with any holster, it will conform over time to the shape of the wearer's body. It also conceals well at the 4 o'clock position with a longer, open button shirt that sweeps back to access a firearm.
Belly Band Holster
Among Tactica's most popular items is the Belly Band Holster ($69.99), available for about 20 makes and models of pistols and in six waste sizes (Small: 28.5" to XXXL: 52-57"). What is unique about this belly band is that it is composed of a custom-molded retention shell that is canted to a natural draw position, attached by one of three available sizes of holster bases. Most other belly bands on do not offer such a secure holster.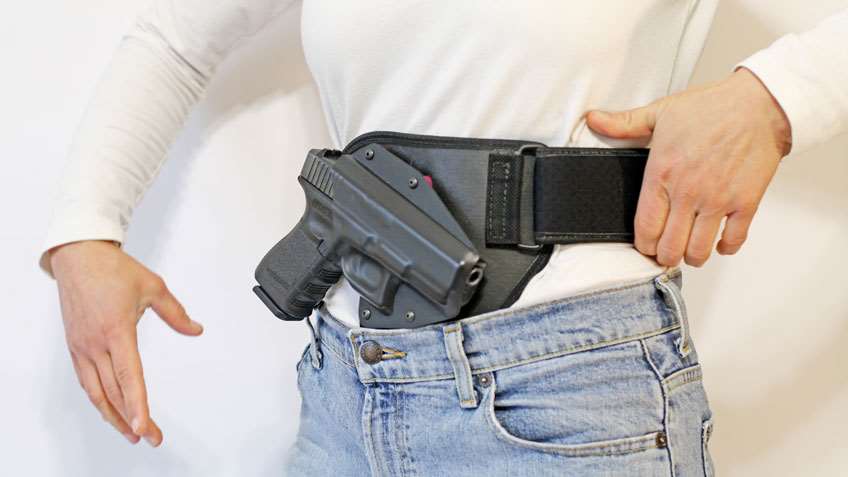 The Belly Band Holster is designed to be used in conjunction with Tactica's sweaters, shirts and dresses that feature draw-through "false" pockets. The holster's band is adjustable and stretchy so it cinches snugly around the waist, held in place with a hook-and-loop fastener. However, when I looked in the mirror, I could see that my Glock 19 still printed with my clothing choice, a solid color, lightweight material. As much as I would like to use this with my 19, the Belly Band holster is probably better suited for use with pistols like the Glock 43 and others in its size class, as well as micro or subcompact .380-cal. pistols.
In addition to testing the Belly Band with Tactica's concealment clothing, I wore it on a three-mile run under a baggy shirt. Again, a lighter, smaller pistol is likely in order, as the weight of a loaded Glock 19 tended to make the band slip down lower around my waist while running. Despite this, the holster held the pistol securely and the hook-and-loop attachment stayed in place.
Tactica suggests using a threadlocker adhesive, such as Loctite, to secure the retention spacer screws. I didn't do this, as I was experimenting with varying levels of tension during testing, and a few of the spacer screws actually did loosen during my run. Were I to decide on one single carry pistol, I might take them up on their suggestion.
Universal Holsters
Tactica's universal holsters include an IWB "grip" holster (available in seven sizes to fit semi-automatics from a micro-compact to a full-sized 1911), an ankle holster and a corset holster. I tested the Corset Holster ($109.99). The corset features dual universal holster pockets that are designed to cover the trigger guard, plus retention straps to secure the firearm. The dual TPE-lined pockets allow for either a right- or left-handed draw; the unused pocket can store a spare magazine. The corset is secured with a bra-like set of three rows of hooks to vary the size, and the padding offers a snug fit even in a seated position. It is available in sizes from XS to XXL.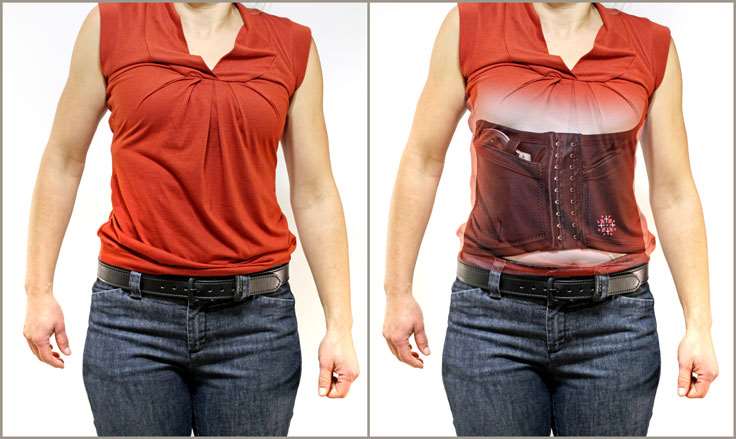 The corset holster provides about six inches of coverage for barrel and trigger guard, easily concealing small-frame revolvers (the corset and ankle holsters are Tactica's only holster options for revolvers) and handguns up to Glock 19 size. For the 19, which we admit can be a difficult pistol for women to conceal, the corset offered a very comfortable, secure and undetectable way to carry that works well with tighter fitting clothes. This product is most practical when using Tactica's draw-through clothing, otherwise, one must raise her shirt to armpit level or partially unzip a sweater or jacket to access the firearm.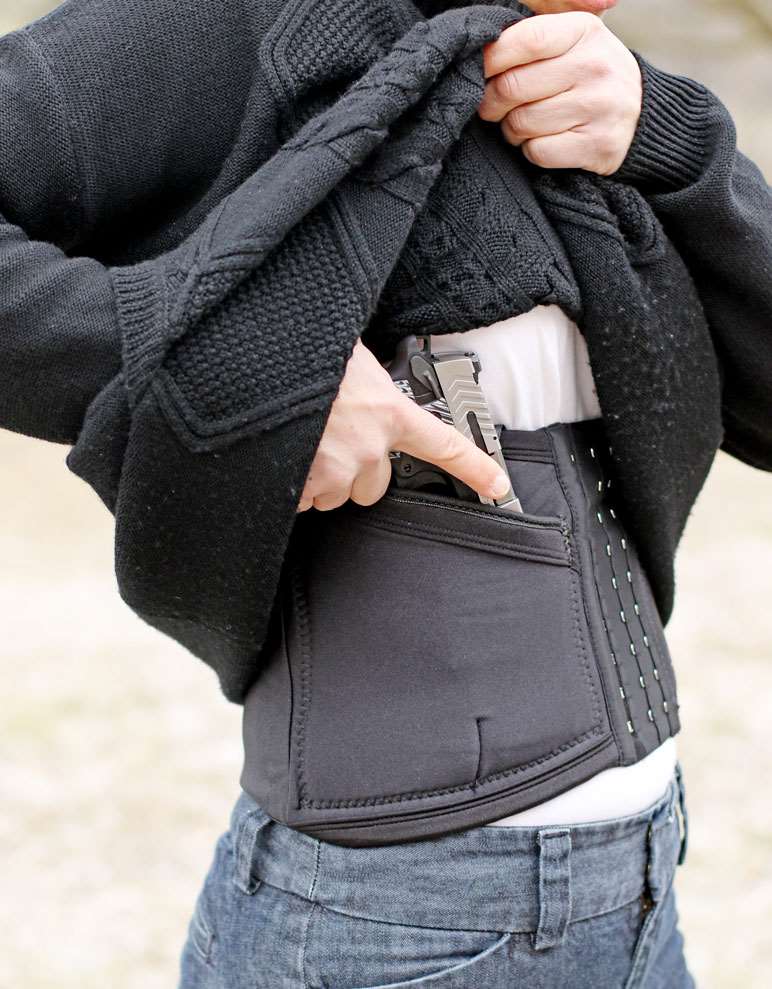 Tactica's Grip Mag Carrier ($25.99) is designed to keep a spare magazine tucked inside the waistband. Like the IWB holster it uses a quick-detach clip to adjust ride height. The magazine carrier comes sized for either single-stack or double-stack magazines in three lengths. The carrier uses grippy neoprene material on the outside with TPE on the inside. For use on the range or carrying concealed I found it useful to have quick access to a spare mag.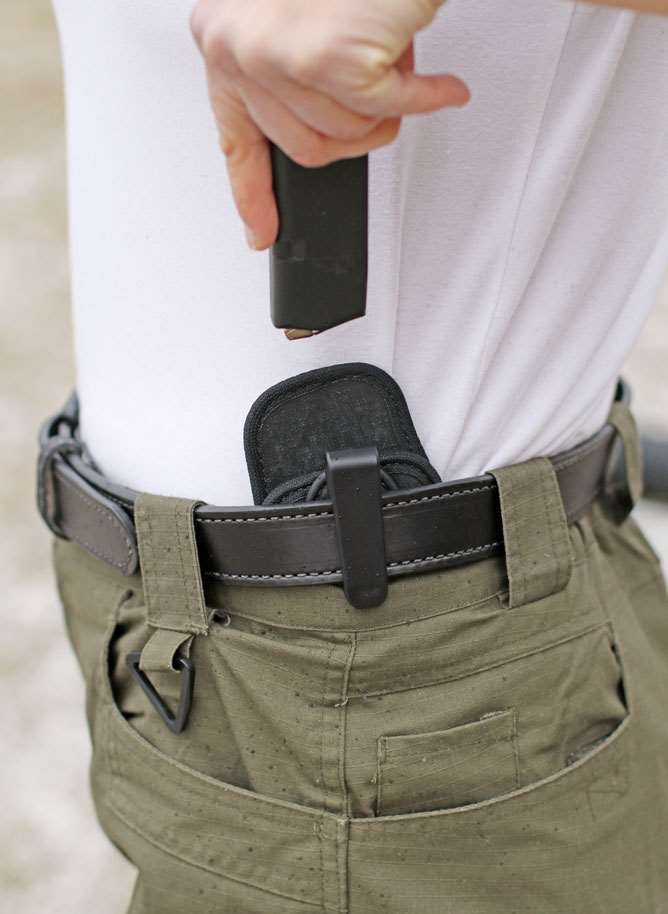 Left-handed shooter? No problem, as Tactica offers both left and right-handed options for all of its custom and universal holsters. Excluding the corset, all holsters come with a 30-day trial period, a lifetime warranty, and are made in the USA.
To round out Tactica's holster and related accessories, the company offers a line of leather gun belts, designed to be both functional and stylish, in five styles. Regular concealed carriers know that there is a difference between a "belt" and a "gun belt." The twisting and flexing of a lightweight belt designed solely to accent one's waist just won't cut it when it comes to supporting a holstered firearm.
Tactica's gun belts, which are available in sizes from XS to XXXXL, have a spring steel core sandwiched in between the layers of leather for rigidity and, at 1.25" wide are sized for the attachment points on Tactica's holsters. I tested the Women's Leather Gun Belt ($72.99) a basic belt that works stylistically with both casual and formal attire.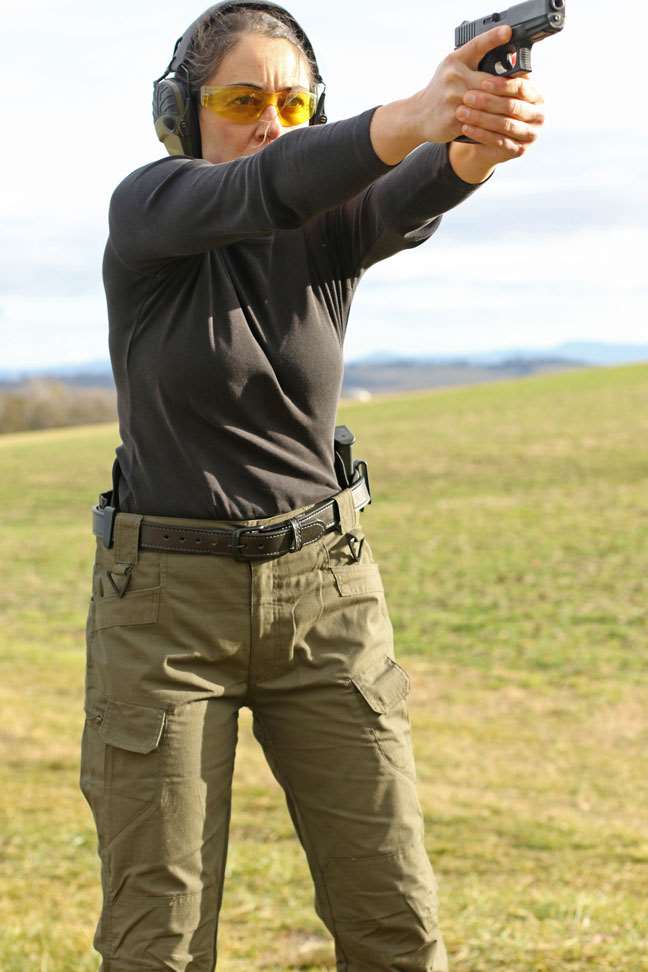 When trying to determine what size of belt to order I measured my waist with a looser pair of belt-looped pants. First, I measured my normal waist size. Then I added an IWB holster and extra magazine, and took that measurement. I averaged those measurements and chose a size that would allow me to wear the belt either way. Tactica offers a limited one-year warranty on its belts.
Clothing
Tactica's clothing—its fashionware—is the company's flagship product line. Offering everything from outdoor gear to dresses, Tactica's clothing is designed to provide handgun concealment as well as quick access to a firearm.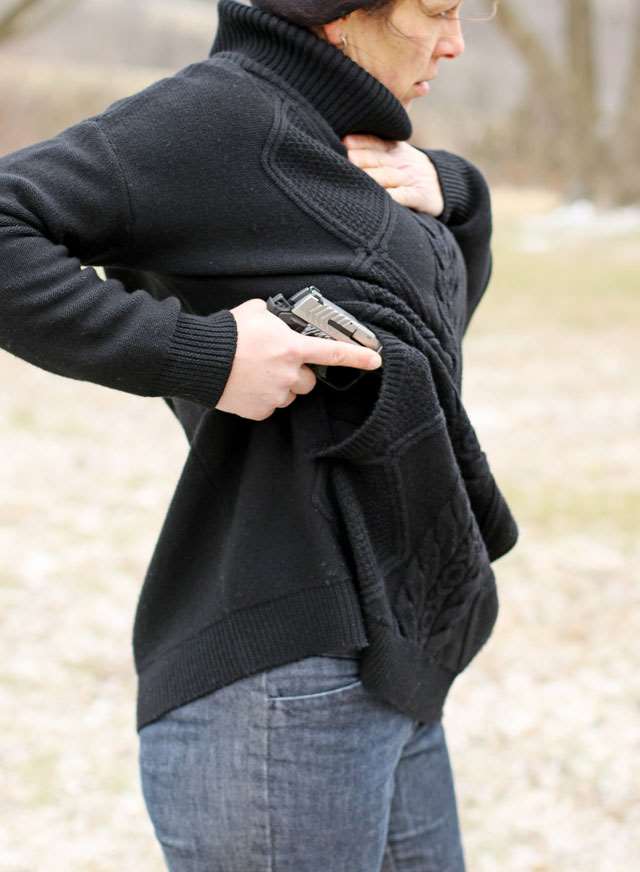 To accomplish this, Tactica products, like the Concealed Carry Knit Sweater ($149.99) and Coveresque Concealment Dress ($99.99) tested as part of this review, feature draw-through false pockets designed to allow access to Tactica's Belly Band or Corset holsters. I strapped on the Belly Band, snapped my Glock 19 into place and slipped the sweater on. I was impressed with the super soft 100 percent Merino wool. It was very cozy. The knitted pattern on the front is designed to break-up the outline of a firearm concealed underneath. I ordered the smallest size, and the sweater is roomy—this is an intentional part of the design. The pockets allowed me to access the Glock quickly, although the larger frame size consistently hung up on the pocket upon drawing it. Once again, the Belly Band holster and concealment sweater would pair better with a smaller pistol. (See video)

Utilizing the corset holster with the false pockets on the sweater or dress is doable. The corset positions the pistol quite a bit higher than the pockets, but with the loose fit of the clothing the pistol is still easily accessed.

A dress is not something I wear every day, and I've never carried concealed while wearing one, mainly because I've never had a good way to do it. Tactica has introduced two different styles of dresses designed to give access to a concealed firearm through the false pockets, like its sweaters. The Coveresque Concealment Dress we tested is made of 100 percent polyester and is stylish for any occasion. Button snaps up the front the dress can be varied depending on the woman. Accessorize it with boots, leggings and a scarf for an autumn outfit or wear unbuttoned around the neck with heels for a cool summer outing. The dress is designed to hang loose so as to better conceal a firearm, even in the smallest size.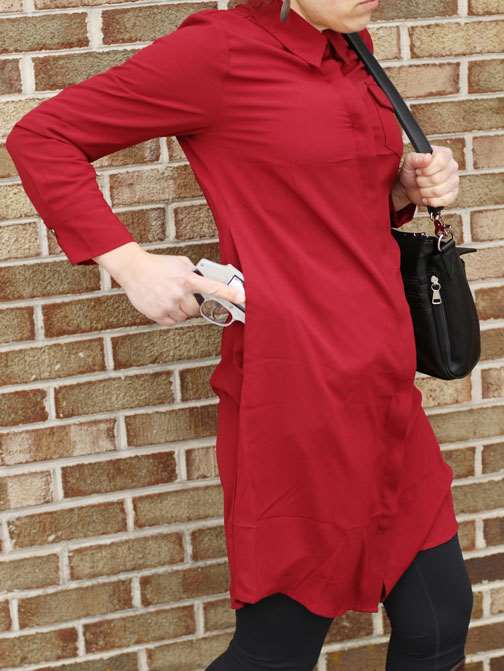 With its Proud to Protect Plaid Flannel Shirt ($99.99 ), Tactica adds a twist to the traditional button-up shirt concealment garment. While the shirt works great to cover belt-mounted holsters, it also features dual built-in handgun chest pockets. The pockets are lined in TPE so as to cover the trigger guard. However, users must be cognizant that when drawing a pistol from this shirt, the pocket is essentially acting as a holster. A pocket holster that covers the trigger guard would be a good solution. And as with any method of concealed carry, safe draw techniques should be mastered before carrying a pistol in this manner. Hook-and-loop enclosures provide quick access to the pockets, which are further kept closed by a small magnetic snap.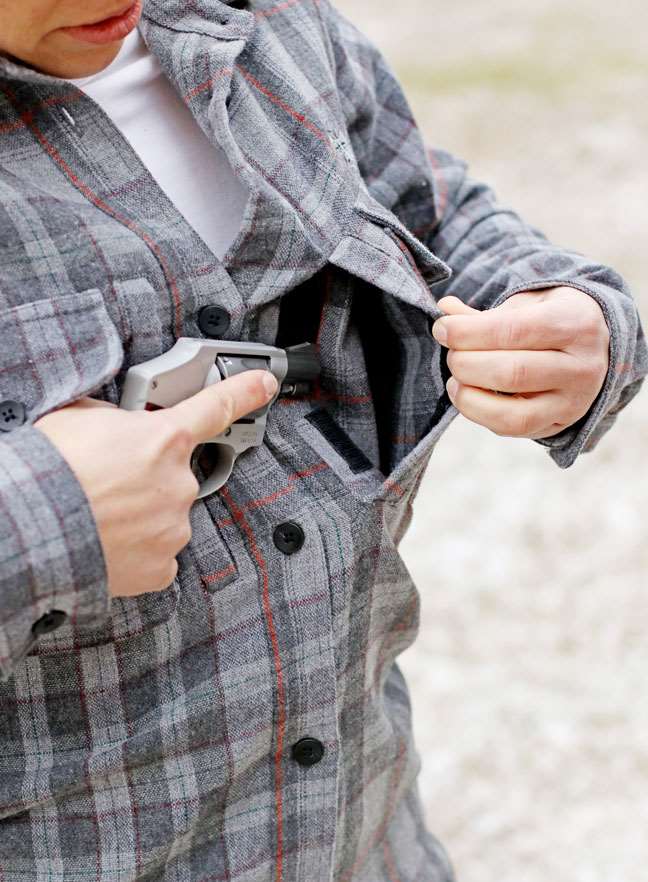 The pockets accommodated a range of handguns, from small-frame revolvers to micro-compacts to Glock 19-sized pistols. The weight of a fully loaded 19 is a bit heavy when carried this way, but it does tuck away nicely in the pocket. The thick polyester wool blend material and plaid pattern make for good concealment of a firearm. It also frees up the waist area for things like fanny packs or other gear. The shirt is also adequate to keep the wearer quite warm for cool weather outdoor activities like hiking or horseback riding. 
"Women deserve pockets," Tactica's website proclaims, and it makes good on this promise with its Women's Tactical Pants ($59.99). I have been looking for a good pair of range pants that haven't fallen victim to the limitations of women's fashion—low waist, super shallow pockets (front and back) and even more frustrating—fake pockets. Tactica's concealed-carry pants looked like they offered what I was looking for. The BDU-inspired tactical pants have an elastic panel in the back of the waist to allow them to fit snuggly, yet will expand to accommodate an IWB holster, when necessary. Made from a 65/35 blend of polyester cotton ripstop cloth, the pants are equipped with 10 pocket options, two with zippers and four with hook-and-loop enclosures, and two plastic loops in the front to hook a set of keys or badge to. I wore a Tactica gun belt to affix my IWB and OWB holsters while wearing the pants.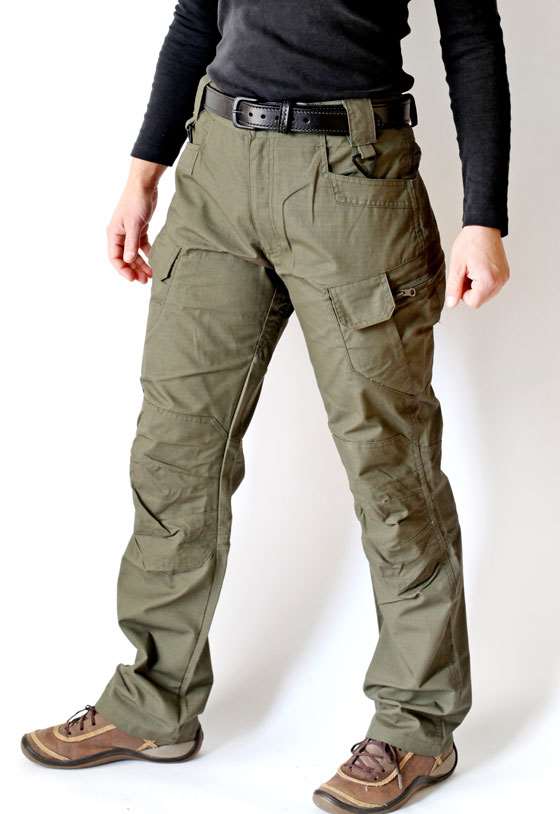 A concealed-carry women's clothing dilemma that ranks right up there with a dress is active wear. Spandex excels in freedom of movement but fails in offering freedom to carry. Women can be particularly vulnerable while exercising alone or heading to and from the gym dressed for a workout. To this end Tactica offers its Concealed Carry Leggings($89.99). Made of a nylon and spandex blend, the leggings have two TPE lined handgun pockets, one in the right-handed appendix (just to the right of the navel) and 4 o'clock positions, with hook-and-loop retention straps. A cross-draw technique could be used for a left-handed shooter carrying in the front pocket. A third small pocket in the leggings will hold a card or key (along with your concealed carry permit).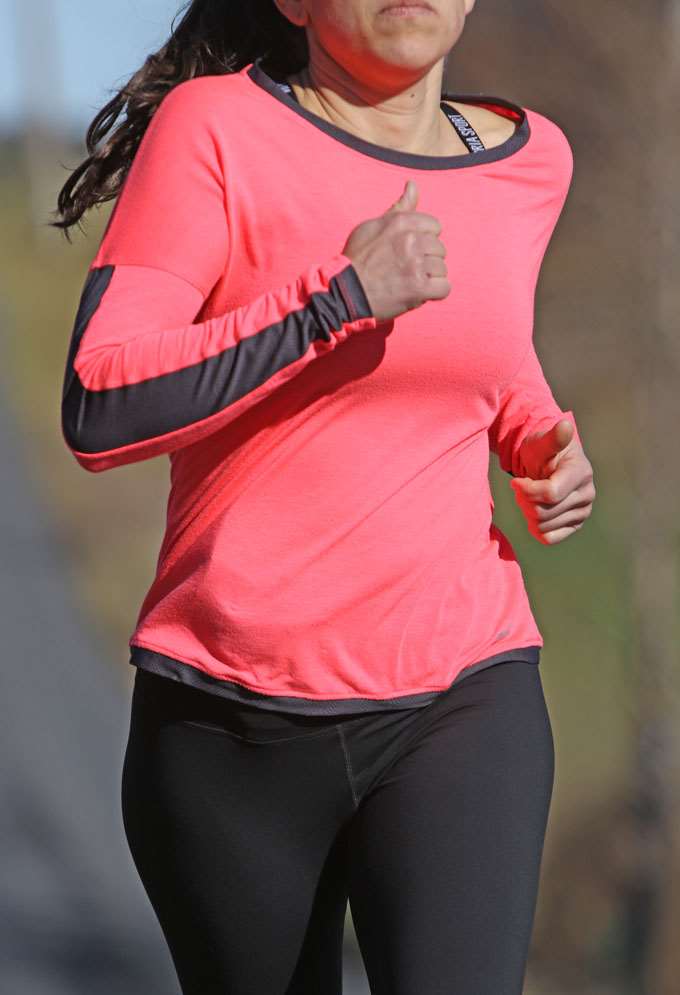 I ran four miles with a Springfield 911 (20 ozs. loaded) and alternated between carrying it in both pockets. The extra wide waistband and retention straps held it tightly in place. The firearm stayed out of sight under my exercise shirt.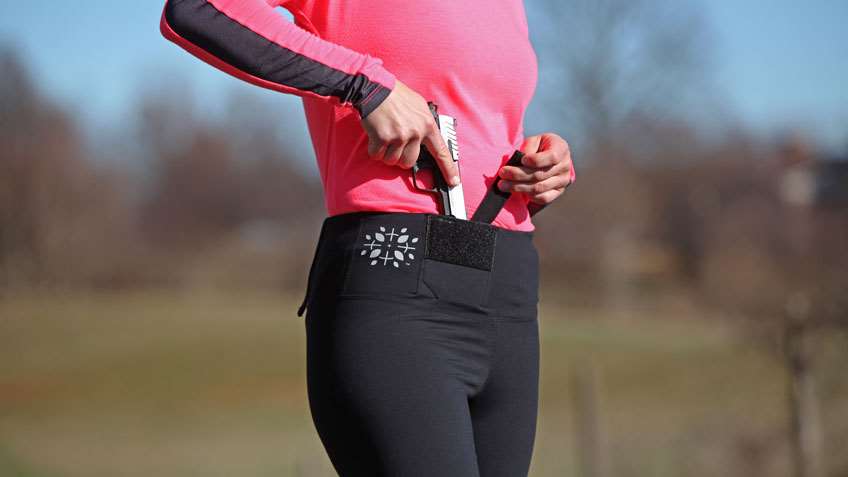 Bags

Without debating the merits and drawbacks of off-the-body carry, this style of concealment is popular with many women, as it allows them to utilize their existing wardrobe.
Tactica offers an extensive line of concealed-carry bags, including fanny packs, range bags, laptop cases, purses and backpacks.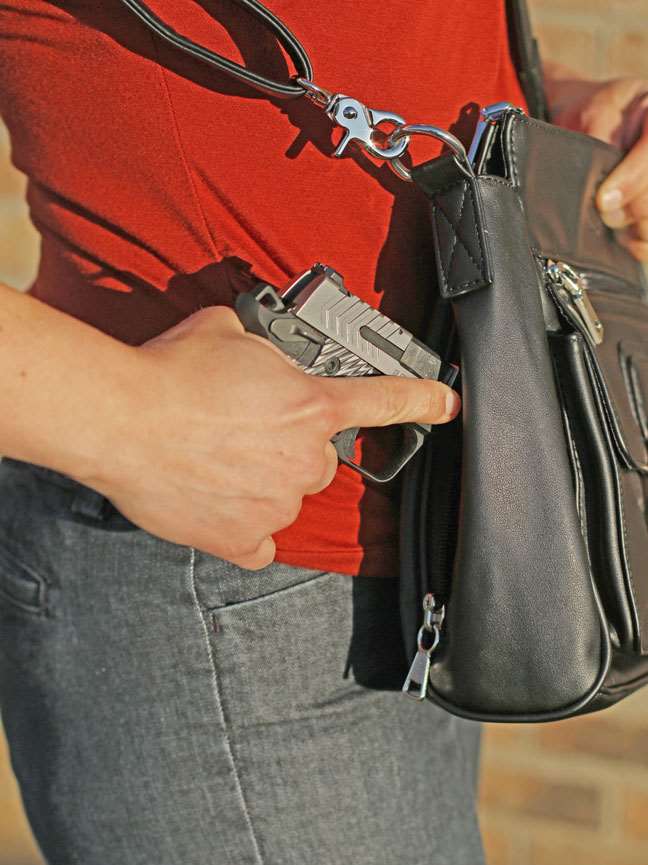 Since purses are a common method of off-the-body carry for women, I tested Tactica's Designer Concealed Carry Purse ($79.99). The mid-sized purse has a separate handgun pocket in the back that includes a universal holster that attached to the hook-and-loop lined pocket. Tactica also sells custom-fit molded holsters with hook-and-loop attachments for their purses.

I adjusted the position of the holster and tucked the Glock 19 inside the purse. Upon drawing it from the bag, it required that I use two hands to wiggle it out of the pocket. Thus, sub- and micro-compact would be better carry options for this purse, as would small revolvers. For carrying larger handguns, I recommend one of Tactica's larger purses. Fully functional for an everyday carry purse with five deep pockets, a small change pocket, phone pocket, key lanyard and credit card storage area and an adjustable/removable shoulder strap. The vertical zippered pockets allow for ambidextrous carry and are lockable with two sets of keys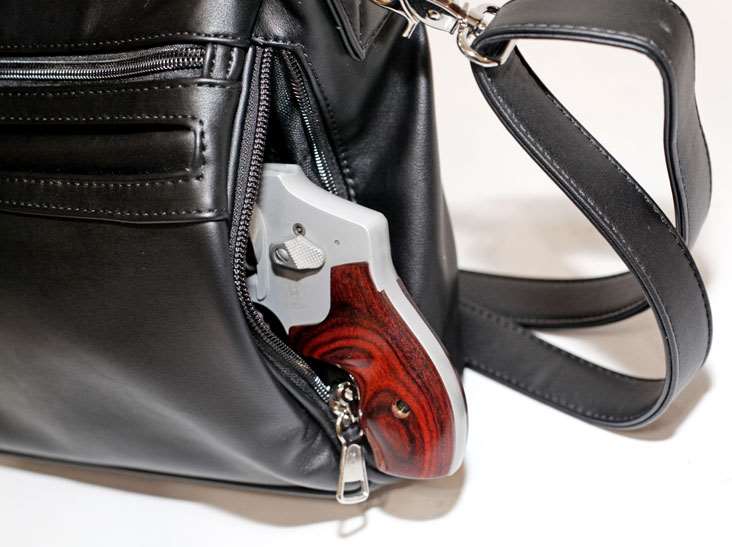 All Tactica clothing, belt and bag products come with a seven-day trial period. As some products are made to order, our order took about a week to process. Shipping is free on all products.
In a short timespan, Tactica has launched an ever-expanding line of products to make the task of carrying a concealed firearm easier for women. Like any name brand clothing, expect to pay a premium, but think of the clothing as a self-defense investment, like your firearm, your training and your holster. What you get for that investment is a combination of style, innovation and practicality that is often lacking when it comes to shooting products designed for women and the result has earned Tactica Defense Fashion our 2020 Golden Bullseye Award for Women's Innovation Product of the Year.