by
posted on March 19, 2021
Support NRA American Rifleman
DONATE
Kimber America's Aegis Elite Pro OI is another well-crafted addition to the company's expansive lineup of 1911 pistols. Despite the gun's full-size frame, this latest model iteration of the famed John Browning pistol design incorporates many elements that make it a capable carry option. In addition, the Aegis Elite Pro comes machined for slide-mounted optic, which further updates the classic handgun
design for the 21st century
.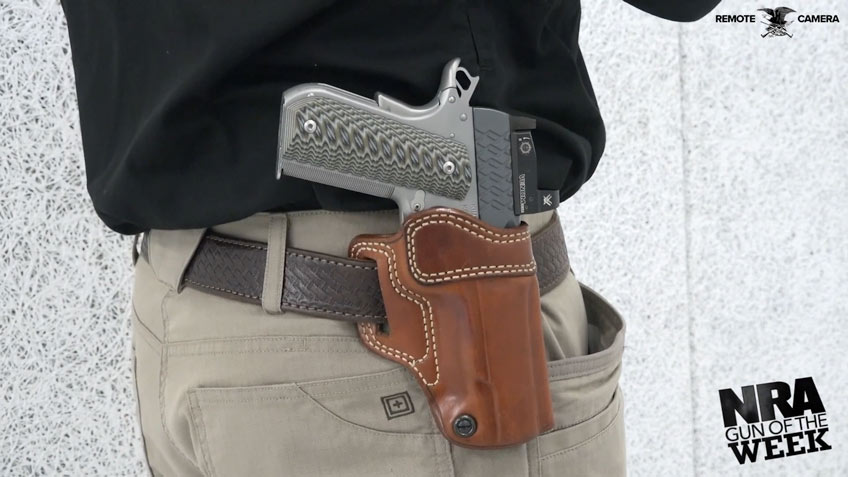 Kimber
made a concession to CCW holders with a rounded treatment at the heel of the frame, a place that has a tendency to easily print through concealment. Pairing the frame modifications with melted edges throughout, the Commander-size Aegis Elite Pro is further validated as a carry gun with its corrosion-resistant KimPro II finish that gives the pistol a two-tone look. Additionally, Kimber relies on stainless steel for the slide and frame.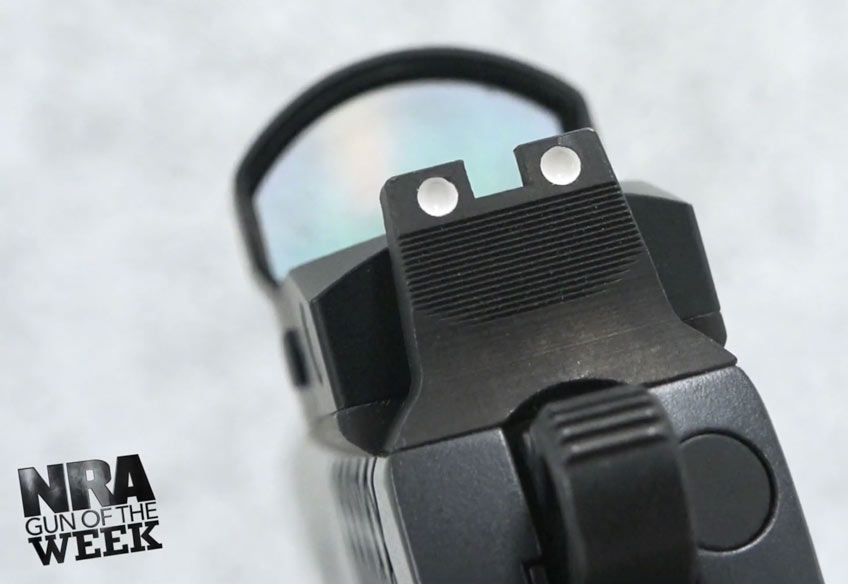 Unique slide serrations are supplied to foster positive purchase during manipulation and help to ward off irritation when carried inside the waistband. Kimber employs multi-colored G10 stocks and straight-line serrations on the gun's mainspring housing for additional grip. An extended beavertail grip safety and over-sized thumb safety are standard equipment. A skeletonized hammer and trigger add a modern look to the gun and quicken lock time.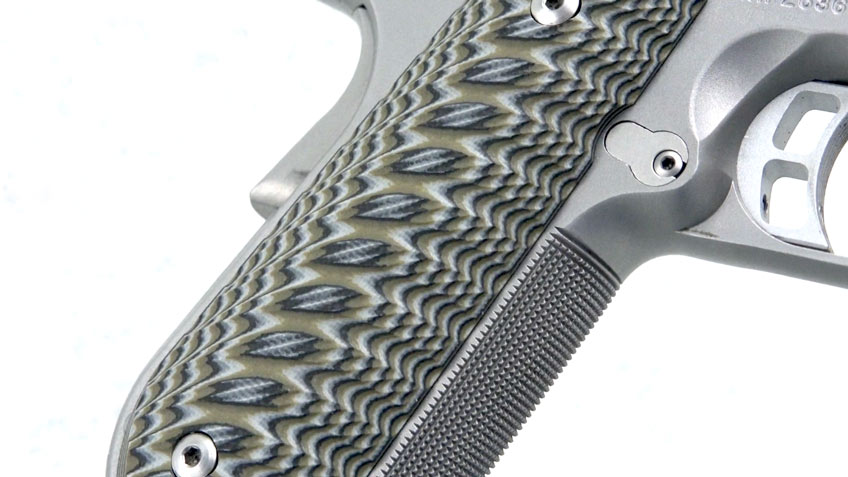 American Rifleman
's preview sample came chambered for 9 mm Luger and supplied with a 6 m.o.a. Vortex Venom red-dot sight. Our testers noted thoughtful additions such as all-steel construction, full-length steel guide rod, and optic combined with a bushingless, bull barrel and suppressor-height sights bolster the 1911's capability as a modern pistol defense for defensive use.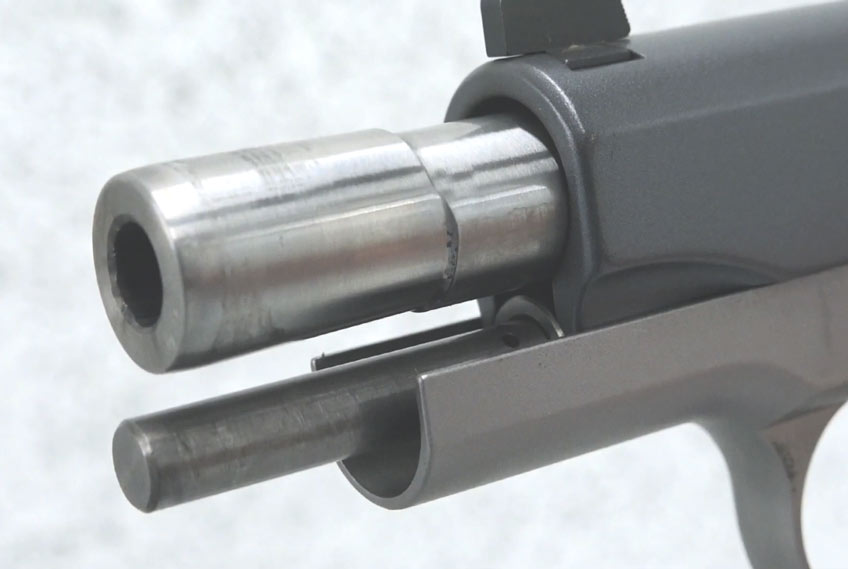 Watch our
NRA Gun of the Week
video above to learn more about the
Kimber
Aegis Pro OI.
Kimber Aegis Pro OI Specifications
Manufacturer
:
Kimber America

Action
Type
: recoil-operated, single-action, semi-automatic pistol

Chambering
: 9 mm Luger

Frame
: stainless steel, KimPro II finish

Slide
: stainless steel, KimPro II Finish

Barrel
: 4" stainless steel

Sights
: raised, three-white-dot configuration

Optic
: Vortex Venom, 6 m.o.a.

Magazine
: nine-round detachable box

Height
: 5.25"

Length
: 7.7"

Width
: 1.28"

Weight
: 40 ozs.

MSRP
: $1,516
Further Reading:A Look Inside Kimber 
Making an Impression: Kimber's Rapide Black Ice 10 mm
 Review: Kimber EVO SP
NRA Gun of the Week: Kimber K6s Revolver
 The Kimber Rifle Story