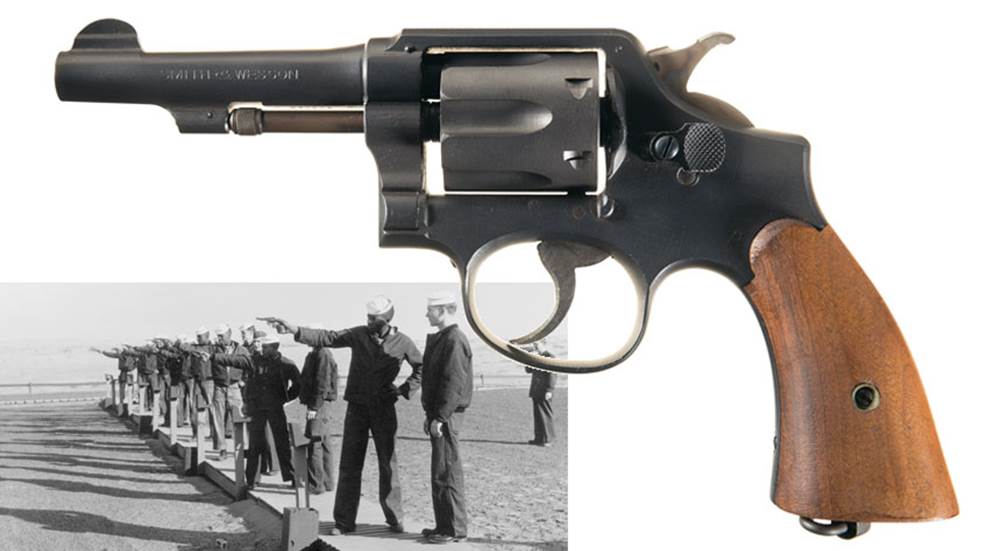 Although the M1911A1 was the standard U.S military sidearm during World War II, more than 350,000 S&W Victory Model revolvers were produced, and they accompanied many U.S. Navy and Marine Corps aviators during pivotal battles of the Pacific Theater.

The new model incorporates features specific to competitive target shooting.

Here's a quick question for all you budding handgun historians: What is a Smith & Wesson Model 11?

Though some fixed- cartridge revolvers were used during the American Civil War, it wasn't until the U.S. Army officially adopted the now-famous Colt Single Action Army revolver in .45 Colt cal. in 1873 that the cartridge revolver came into its own in U.S. military service.