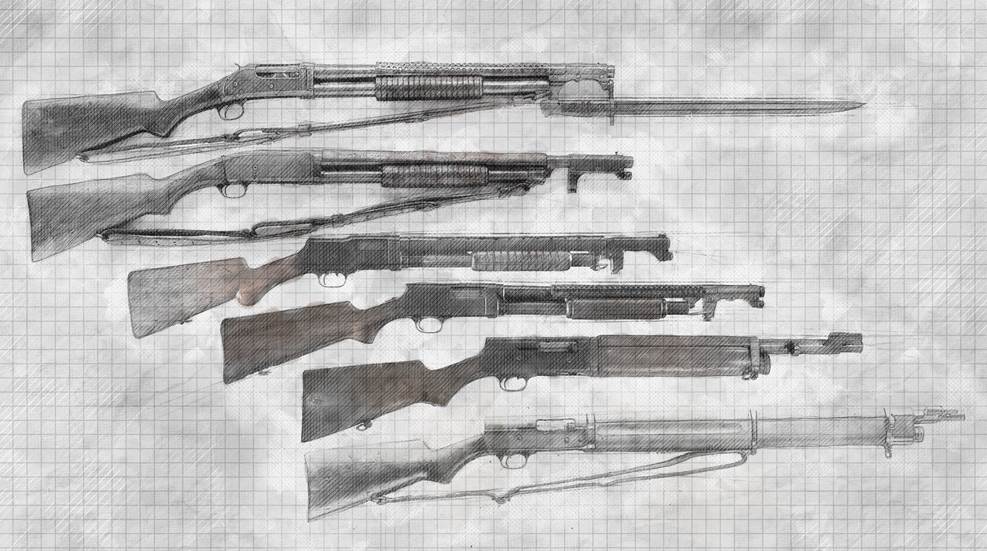 Arms of all sorts were in high demand at the onset of the Great War, including a new type of close-quarters combat firearm: the repeating shotgun. Though several designs were explored, only a few made it into the trenches before the Armistice was signed.

I have become interested in U.S. military shotguns, especially the bayonet-equipped "trench guns." Can you tell me which were the rarest?

The Winchester Model 1897 "Trench Gun" with a fixed bayonet was a fearsome and distinctly American weapon used by Doughboys in the trenches of France. So why aren't there any pictures of them in use?