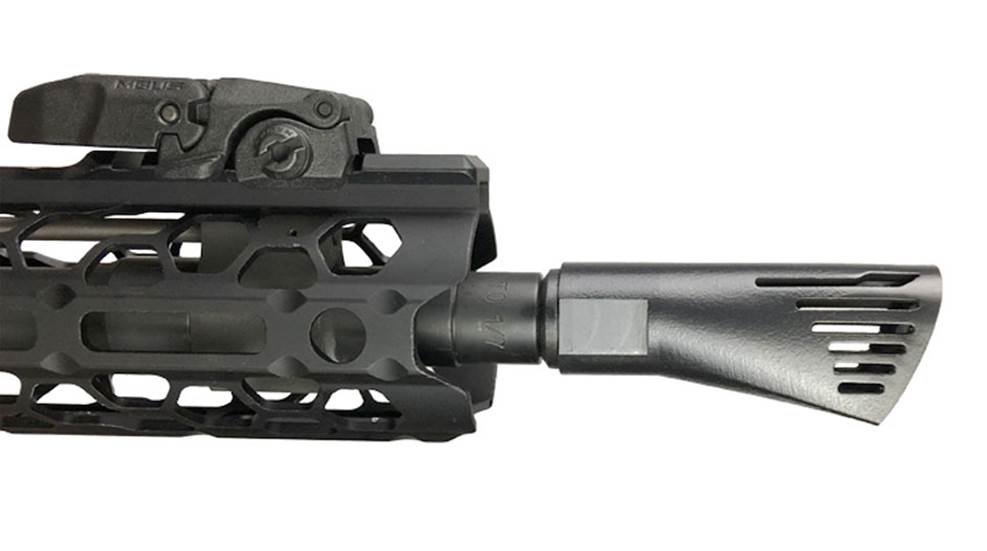 Its unique shape and the process of its manufacture make this muzzle brake an unusual, yet effective, entry in the crowded arena of muzzle devices.

For every action, there is an equal and opposite reaction. Here are 10 suggestions for taking the kick out of your next trip to the range or field.

The recoil compresses the piston against the strong spring which, in turn, forces it against the weaker spring.