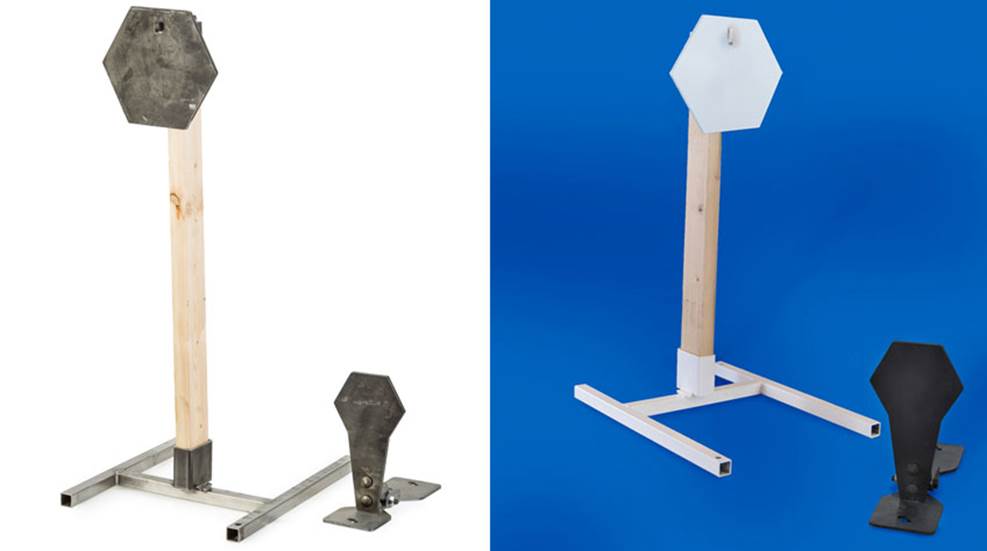 Shooters love to ring steel at the range, but personal ownership of steel targets is suppressed somewhat by the fact that most metallic targets are heavy, cumbersome and expensive.

Spicing up your trigger time with reactive targets is a great way to increase the challenges and adds an element of fun when visiting the shooting range.

What do you get when you combine a passion for shooting, multiple Marine combat tours and inventive minds of two close friends? A company that offers an expansive line of quality steel targets.