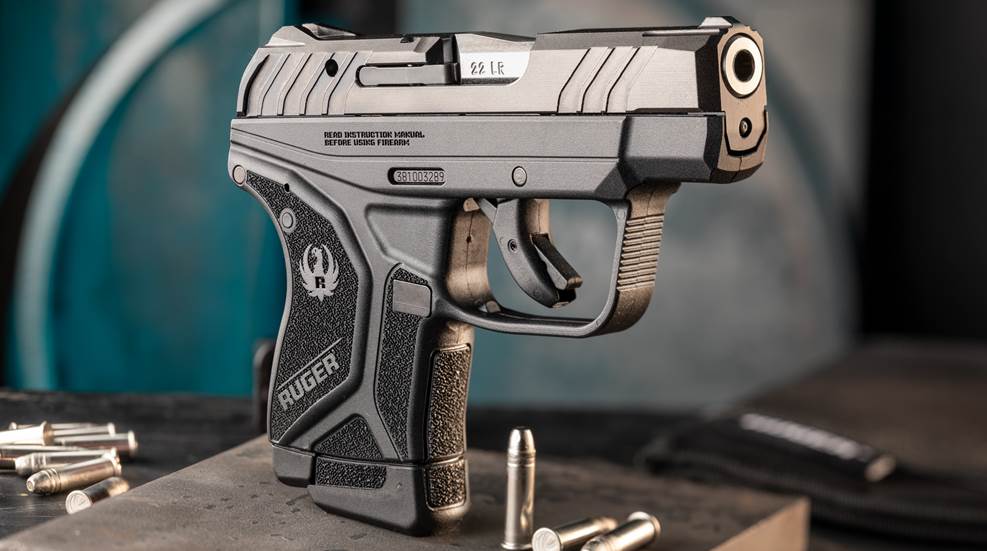 The popularity of small-caliber pocket pistols chambered in .25 ACP and .32 ACP has waned considerably in recent years due to an ever-growing selection of sub-compact models chambered for larger cartridges, including 9 mm Luger and .380 ACP—a transition that occurred, in part, due to the 2008 release of Ruger's Lightweight Compact Pistol (LCP).

RUGER's LCP II (Light Carry Pistol) chambered in .380 ACP took the pocket pistol market by storm just a few years ago. For 2020, the company has launched the Lite Rack version of this little semi-automatic chambered in .22 Long Rifle.

Providing consumers with an easy-to-shoot and easy-to-operate option in its compact-handgun lineup, Ruger rolled out its LCP II Lite Rack .22 LR in 2020.

The new low-recoiling Lite Rack pistol features an easy-to-manipulate slide designed to fire comfortably regardless of the hand size or strength of the user.