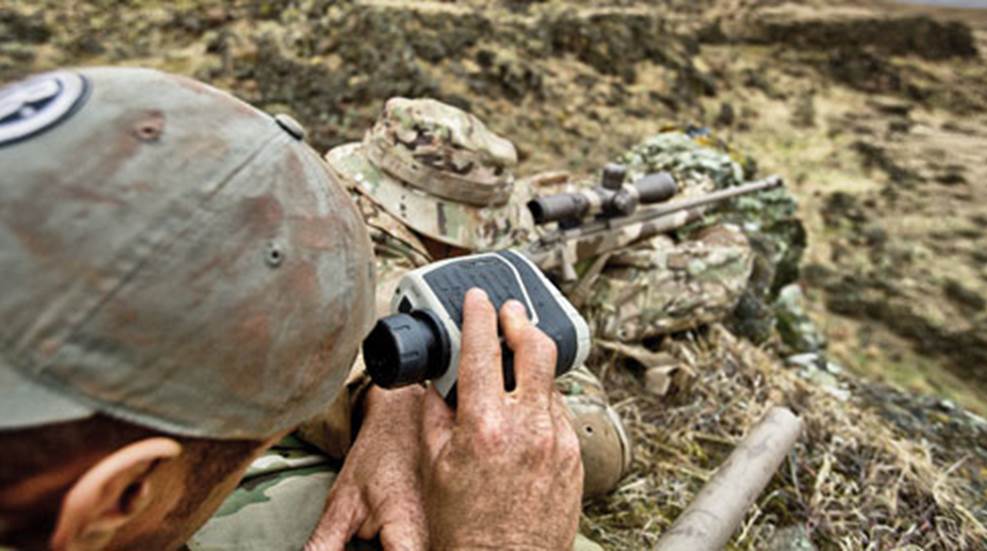 The Elite Tactical 1-Mile ARC laser rangefinder comes with 7X magnification for ranging out to 1 mile, three targeting systems and two angle modes in a waterproof and fog proof unit.

The Nikon PROSTAFF 7 Laser Rangefinder uses ID Technology to compensate for incline, ranges out to 600 yards and is waterproof and fog proof.

The Nikon PROSTAFF 3 is a small, pocket-sized laser rangefinder with 6X optics for viewing targets out to 550 yards.