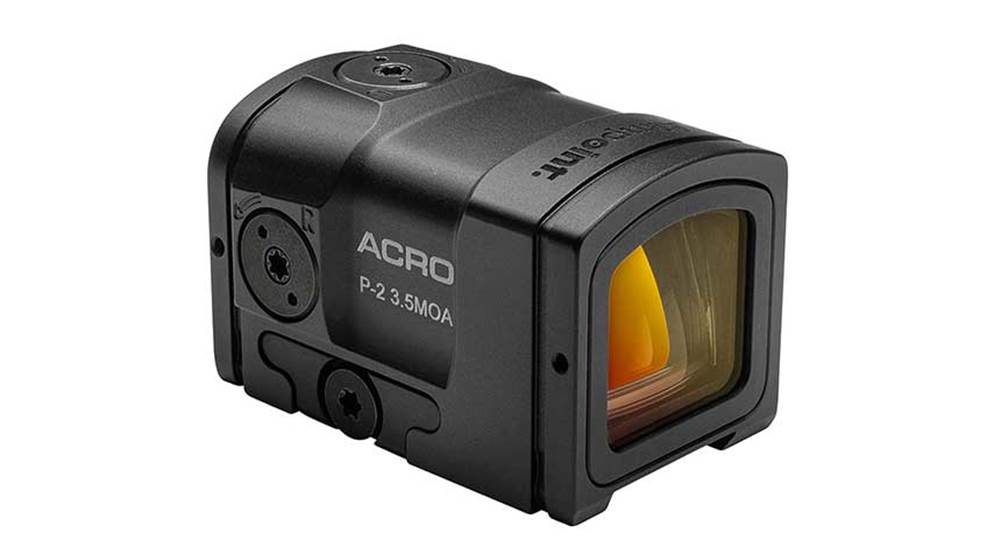 Aimpoint launched its Acro P-2 pistol optic, which features an upgraded battery life that runs for five years continuously.

Aimpoint has long been recognized as a foremost maker of red-dot sighting systems, but it is only with the recent introduction of the Acro P-1 that the company has expanded this expertise into the sphere of handgun optics.

In response to requests for a small, enclosed red-dot sight for handguns, Aimpoint has introduced a new line of red-dot sights.