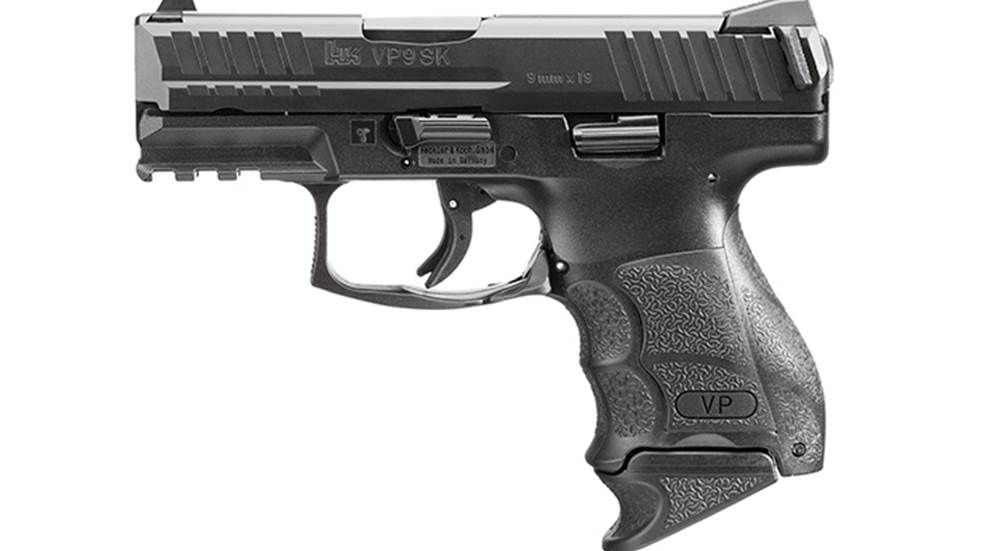 Shorter and lighter than its VP9 sire, the new SK model is H&K's entrant into the highly competitive field of compact, striker-fired polymer handguns.

American Rifleman's Joe Kurtenbach gets a closer look at a German pistol clearly designed for the American defensive market.

H&K Pro Shooter Derek Giddings gives us the rundown on the features of the new VP9 SK at the NRA Annual Meetings in Atlanta.

Heckler & Koch has announced it will introduce the much-anticipated compact version of the VP9—the VP9SK—at the 2017 NRA Annual Meetings & Exhibits in Atlanta.