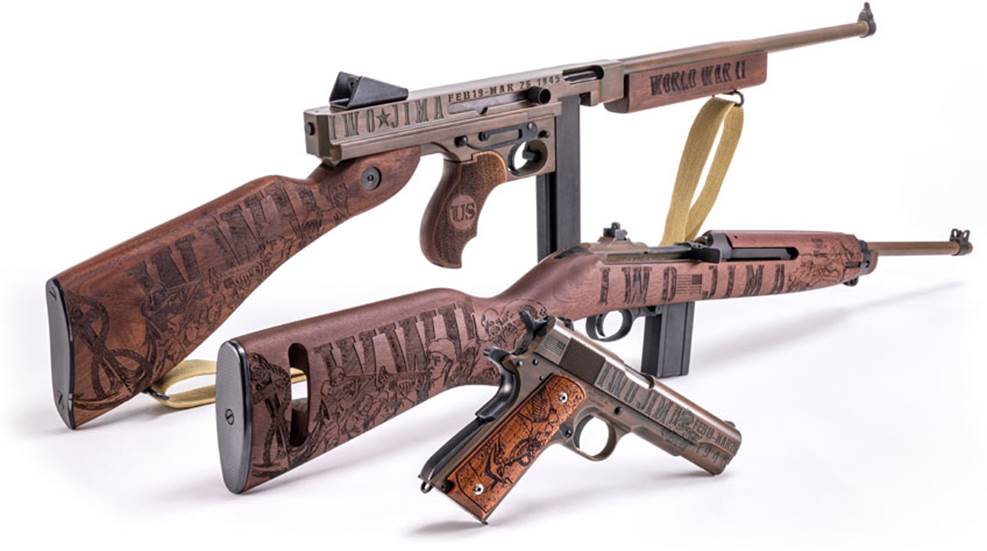 To commemorate the 75th anniversary of the battle of Iwo Jima and the American servicemen who achieved victory, Thompson Auto-Ordnance of the Kahr Firearms Group has developed a series of three specially engraved firearms: the Iwo Jima 1911 in .45 ACP ($1,247), Iwo Jima M1 Carbine in .30 Carbine ($1,391) and Iwo Jima Thompson also in .45 ACP ($1,886).

Thompson Auto Ordnance, maker of the famous "Tommy Gun," has introduced its special edition World War II-themed Tanker Thompson.

Auto-Ordnance, maker of the semi-automatic Thompson and other vintage American designs such as the M1 and M1A1 carbines and M1911A1 pistol, has a surprise for you.