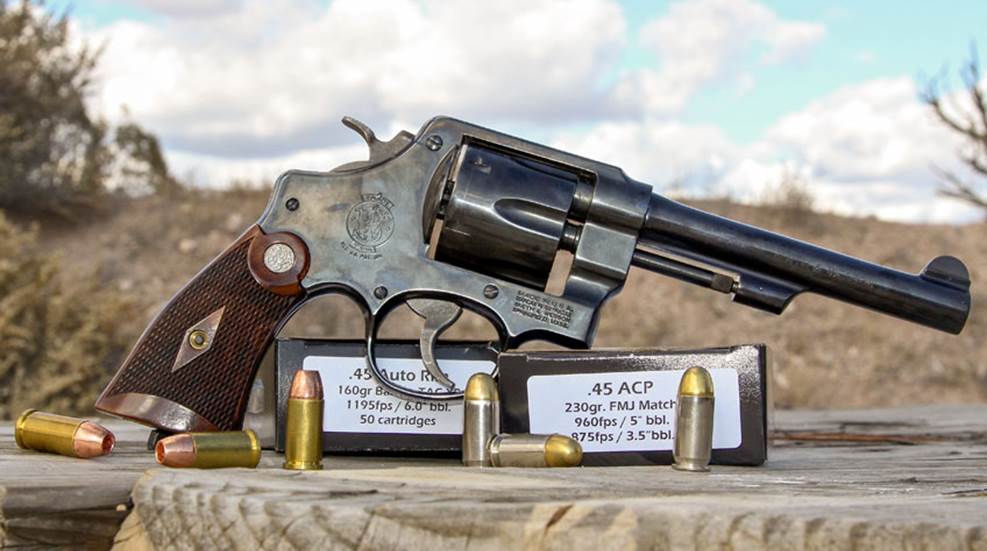 Q: If the .45 Auto Rim cartridge doesn't require the use of a cumbersome half-moon clip in order to be ejected from the Model 1917 Colt and Smith & Wesson revolvers, why wasn't it issued to our troops armed with M1917 revolvers during World War II?

The .45 Auto Rim still has a cult following, but none of the major makers produce the cartridge.

Aside from differences in the dimensions of the cartridge case, the Auto Rim round has a significantly thicker rim, approximately 0.090" versus approximately 0.060".