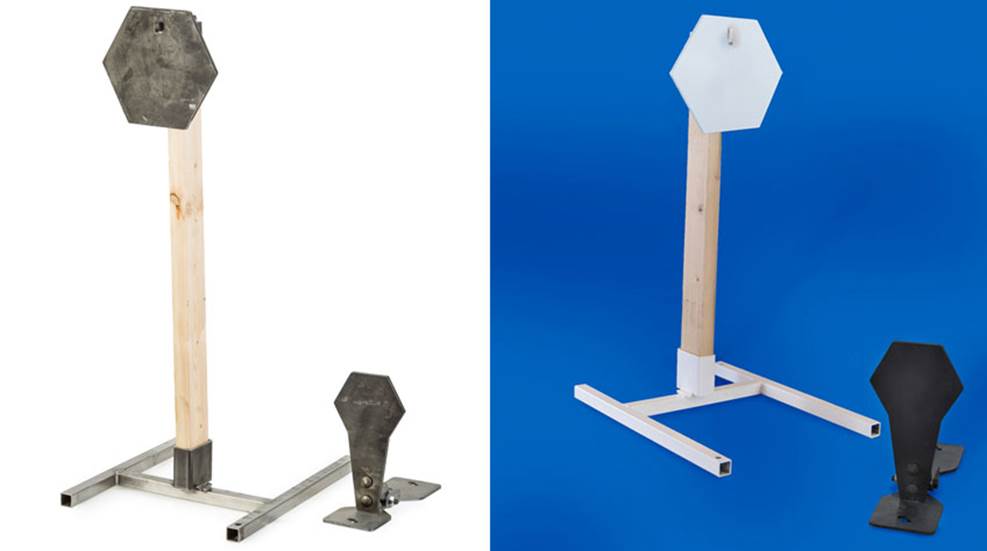 Shooters love to ring steel at the range, but personal ownership of steel targets is suppressed somewhat by the fact that most metallic targets are heavy, cumbersome and expensive.

American Rifleman's Joe Kurtenbach has the scoop on what he considers to be a best value in reactive targets.

The Salute Targets Gravity Plate Rack pulls double duty, offering shooters not only a potent training tool, but also an excellent source of entertainment that makes time spent plinking on the range all the more enjoyable.

What do you get when you combine a passion for shooting, multiple Marine combat tours and inventive minds of two close friends? A company that offers an expansive line of quality steel targets.