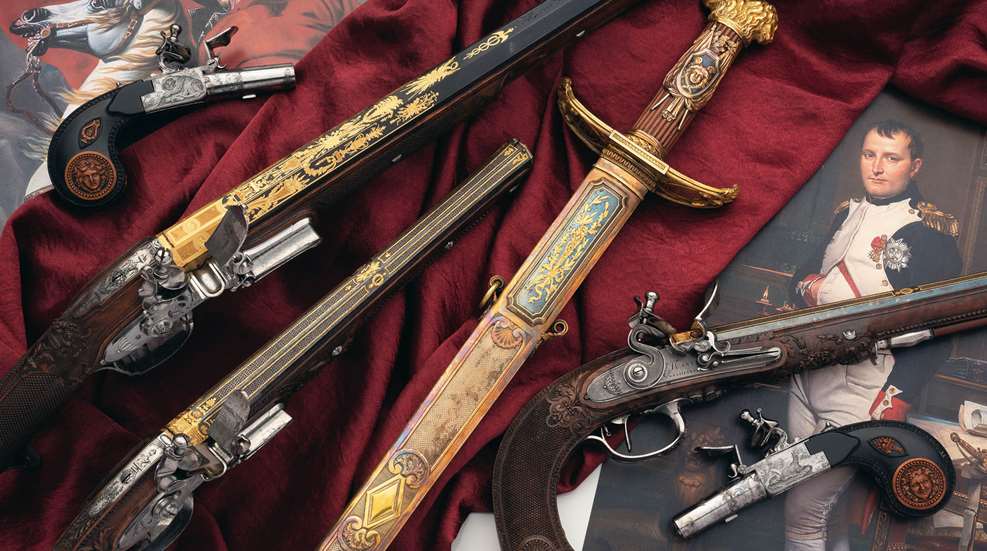 After 21 auctions in the 12 months, Rock Island Auction Company (RIAC), reports record-breaking sales of more than $121 million for the first time in company history.

A pair of flintlock holster pistols that were once presented to Alexander Hamilton, one of the signers of the Declaration of Independence, sold at auction this past month, along with other noteworthy arms.

Rock Island Auction Company's (RIAC) May 5 to 7 event will feature two of The King's (that's Elvis for youngsters) pimped out (that's decorated for us oldsters) revolvers.

A Colt Model 1883 Gatling Gun, complete with original field carriage and two drum magazines, is one of the items up for bid when Rock Island Auction Company holds its Sept. 9-11 event.