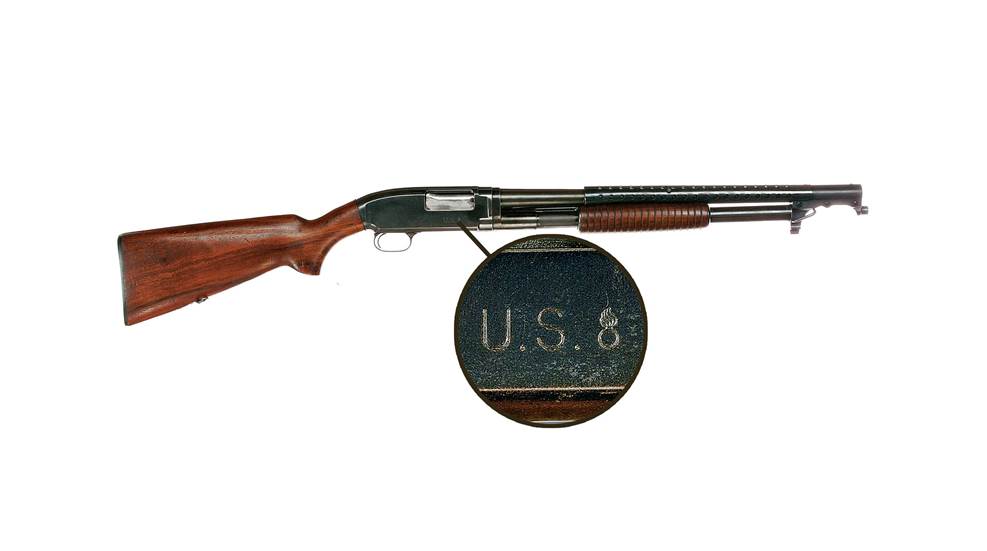 Approximately 80,000 Model 12 trench guns were manufactured between 1941 and 1944, and later production featured a Parkerized metal finish. Careful inspection will reveal four rows of holes in the handguard for barrel heat venting, changed from six during 1917.

The original Colt Model 1903 Pocket Hammerless hails from the very earliest days of the semi-automatic pistol.

Springfield Armory has optimized the 1911 Loaded Parkerized pistol for serious defensive use by adding Crimson Trace Lasergrips.