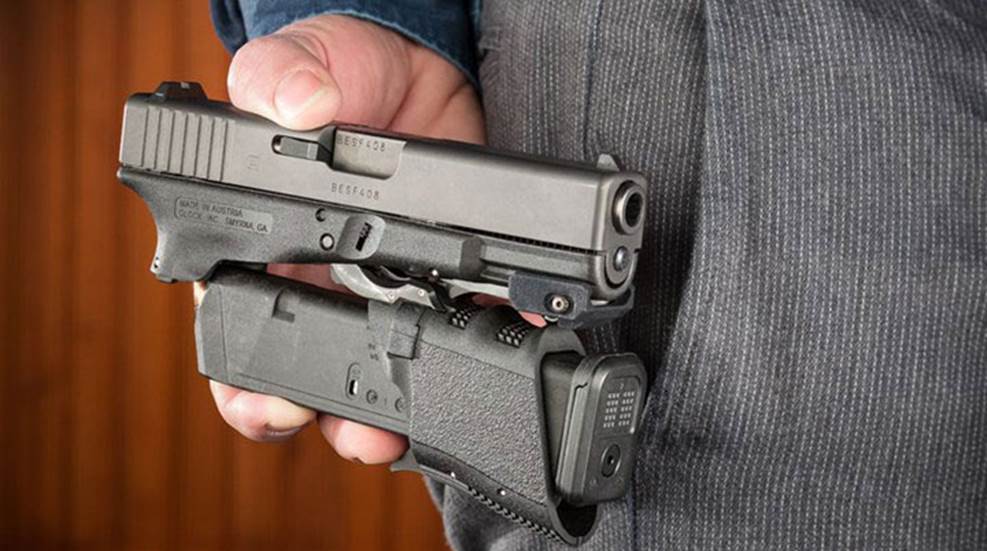 Here are six handgun designs that do not fit the mold of traditional handguns for those who are looking for something more peculiar.

American Rifleman's Christopher Olsen looks closely—very closely—of a pint-sized, .22-cal. single-shot backup pistol.

This single-shot rimfire is about the same size as a stack of credit cards when folded.

A newly formed company called Trailblazer Firearms, headquartered in Asheville, N.C., has launched its first firearm, LifeCard, "the last gun you'll leave behind."