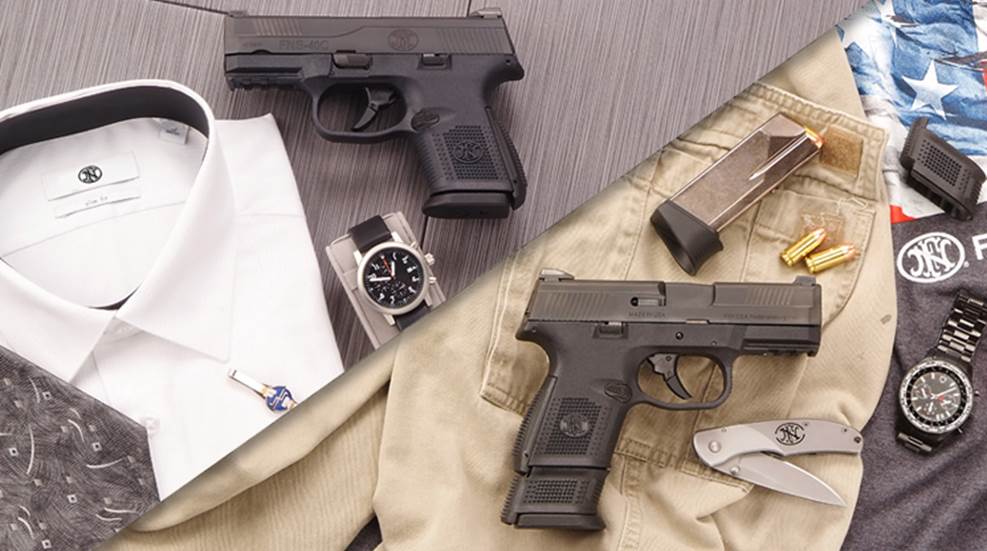 The FN America FNS series now includes a Compact model that is more than just a full-size with its frame sawn in half—and it is made in South Carolina.

Several years ago, I made a point of emphasizing certain desirable characteristics of several popular lines of service automatic pistols.

FN USA got a name change recently, but even under the new name FN America the later models in the FNS series are well worth a look.