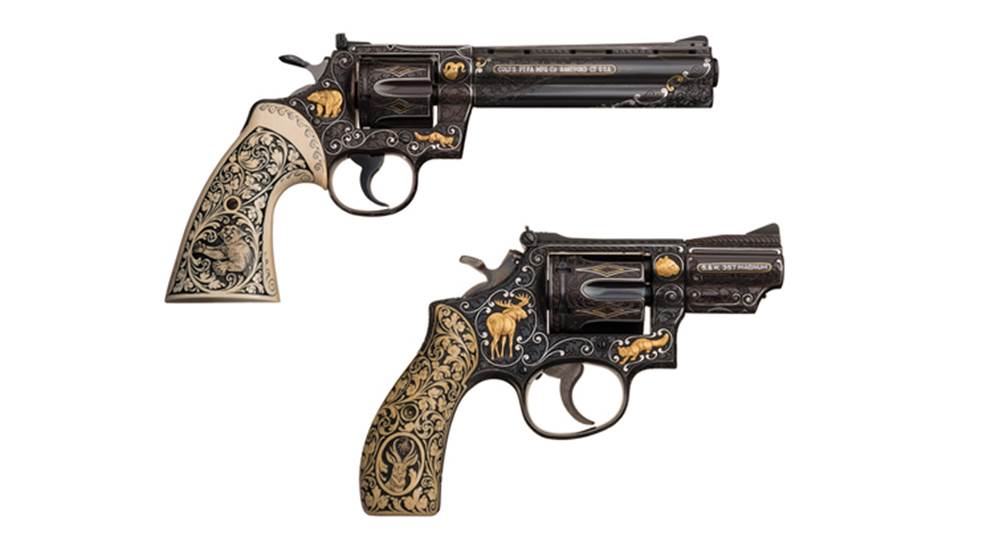 Rock Island Auction Company's (RIAC) May 5 to 7 event will feature two of The King's (that's Elvis for youngsters) pimped out (that's decorated for us oldsters) revolvers.

America Remembers has announced the Elvis Presley Tribute Henry Rifle.

Jan. 8, 2016, would have been the American icon's 81st birthday, and America Remembers has announced a limited-edition Elvis Presley Tribute Lever-Action Shotgun—a detailed recreation of the 1887 lever-action shotgun once produced by Winchester.