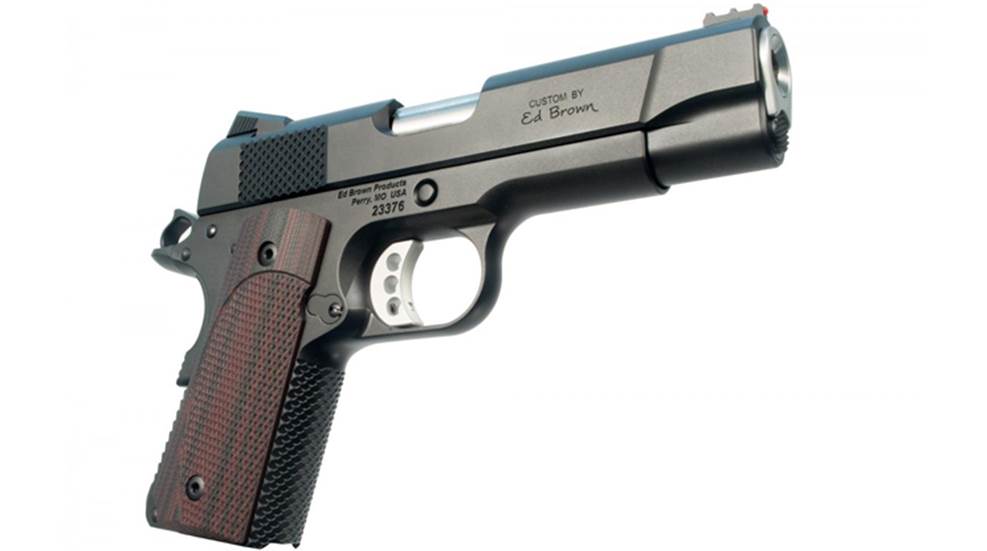 Ed Brown Products has introduced the new CCO LW to its expanding line of 1911s.

Ed Brown Products, Inc. continues to push the edges of traditional custom 1911s by adding a Long Slide 10 mm (LS10) to the Limited Series.

Ed Brown Products, Inc. has announced a new addition of a Compact 1911 to its lineup..

I have been involved in several marathon shoots that gunzine editors take such delight in ordering. One was with a rifle (Colt H-BAR), another was a disaster with a gun that was quickly withdrawn from production and one more was with a Sig P220 .45.