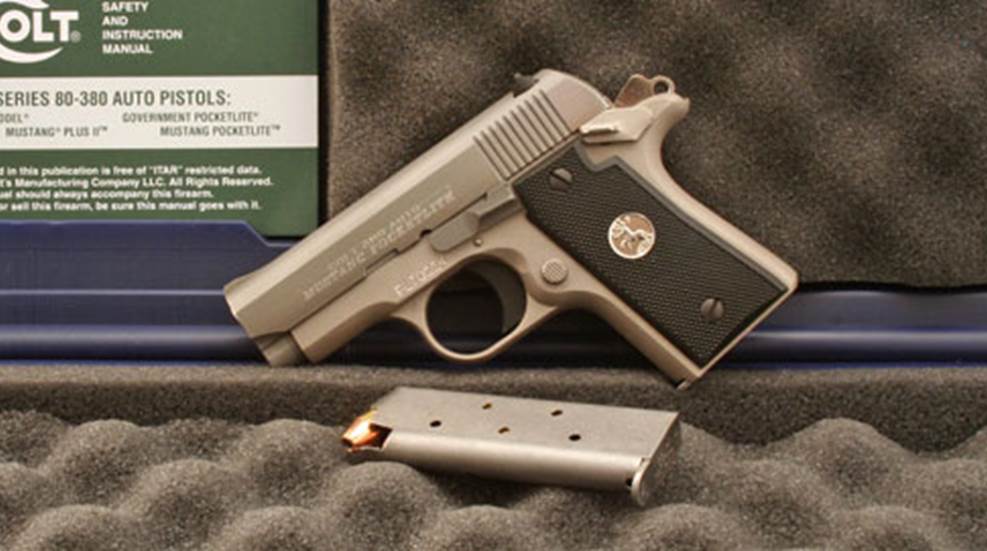 A coveted classic .380 pocket pistol is back on the market.

The 9 mm chambering for this prop gun was selected due to better functioning with easily obtainable 9 mm blank cartridges.

With the introduction of the New Agent .45 ACP Pistol, Colt offers 21st century shooters a modern adaptation of the 20th century classic.