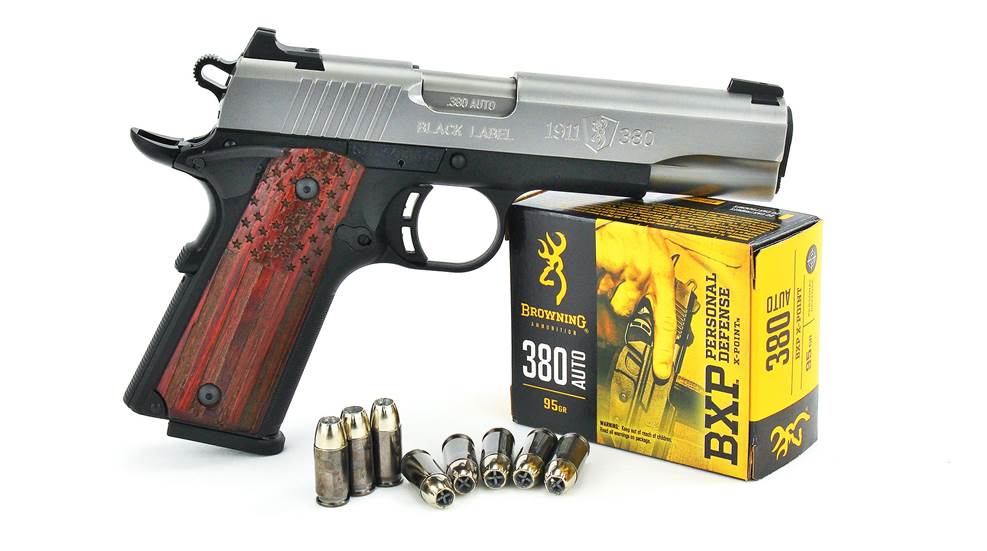 A scaled down version of the fullsize Government Model 1911, The Browning Black Label 1911-380 is built on the same footprint as the company's successful 1911-22, but with a .380 ACP chambering instead of rimfire.

Five new models of this popular pistol line are added for 2017.

Browning has added two new models to the 1911-380 semi-automatic pistol line, the Black Label 1911-380 Pro and Black label 1911-380 Pro with rail.