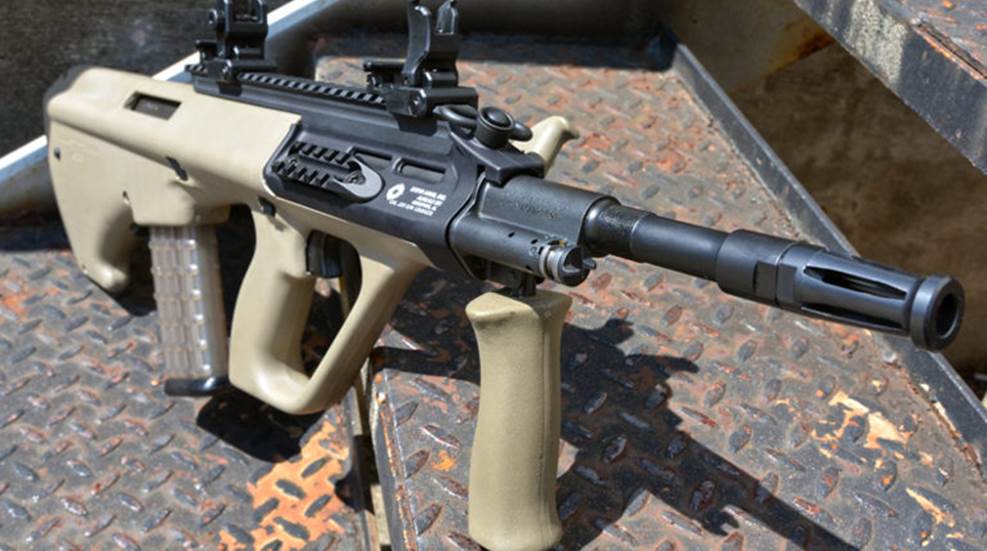 In response to an overwhelming number of requests for a longer top rail for its AUG A3 M1 bullpup platform, Steyr Arms announced that it is now in full production of a Long Rail version of the rifle.

American Rifleman's Kelly Young has an Austrian rifle on the bench for this week's NRA Gun of the Week.

Steyr's AUG A3 is easily one of the most recognizable firearms in the industry-and, admittedly, the new M1 series doesn't look extraordinarily different. The perks it's going to deliver, however, are something to pay attention to.