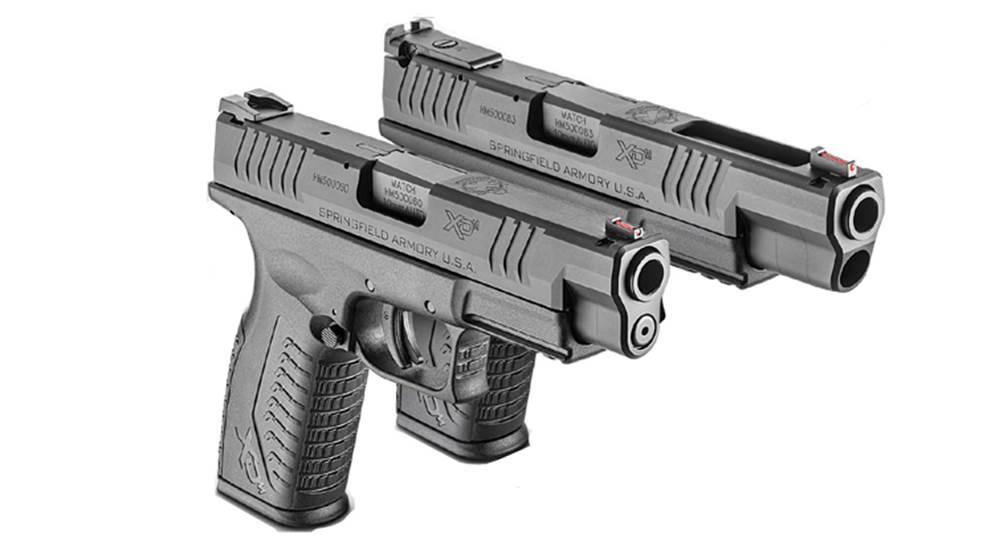 Springfield Armory has released the highly anticipated full-size XD(M) 10 mm polymer pistol.

Colt kept interest in the powerful 10 mm round alive with the release of the Delta Elite back in the 1980's. Now, Colt has redesigned its Delta Elite gun to include an accessory rail.

Chambered in the potent 10 mm cartridge, this long-slide hunting handgun features Glock's new modular optics system.