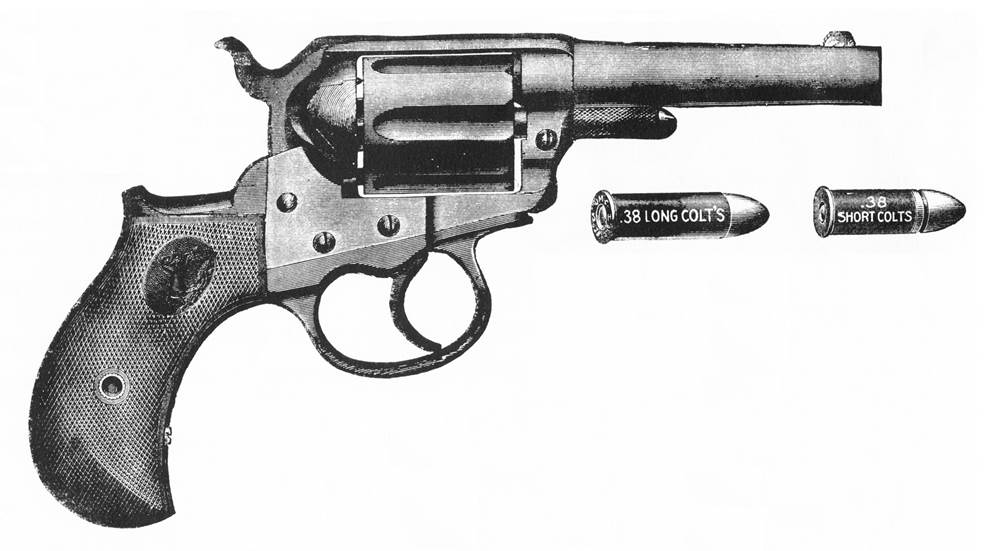 When my father retired in 1967, he gave me a Colt revolver. It is stamped "COLT D.A. 38" and has a serial number in two adjacent places: the trigger guard next to the screw and the frame next to the trigger guard: 138XXX or 136XXX. I was told that Billy the Kid carried a Colt double-action revolver. Do you know if that is true?

Colt's Model 1877 Lightning revolver (occasionally confused with its 1884 Lightning pump-action rifle) was the company's first double-action handgun, brought out to compete with the double-action British bulldog revolvers gaining in popularity at the time.

Uberti USA's "Outlaws & Lawmen" series creates the gun that "Wild Bill" Hickok might have packed, had he not been dealt the Dead Man's Hand in Deadwood.