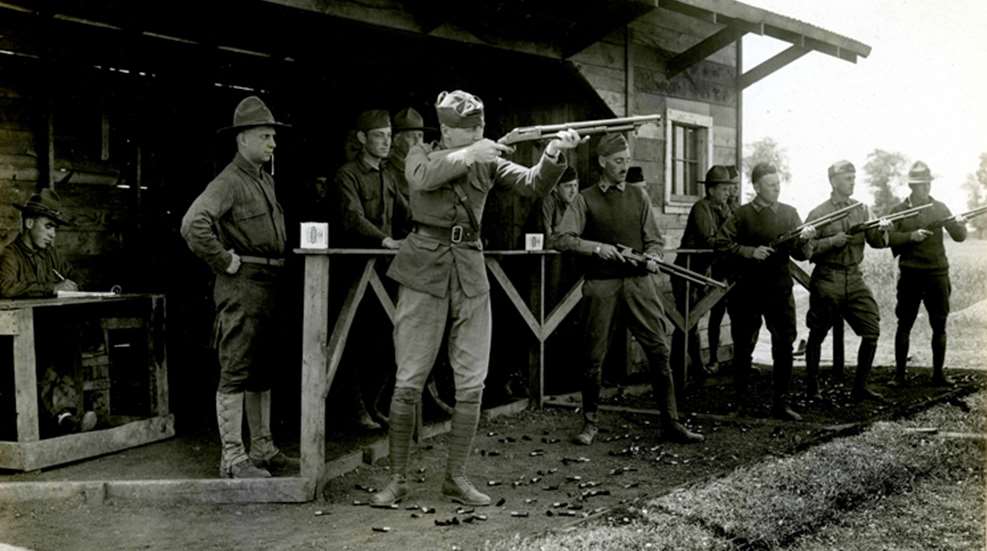 The Winchester Model 1897 "Trench Gun" with a fixed bayonet was a fearsome and distinctly American weapon used by Doughboys in the trenches of France. So why aren't there any pictures of them in use?

This faithful replica of the World War II Ithaca Model 37 looks and shoots like the original.

While eclipsed by the far-better-known Winchester Model 97 and Model 12 "trench" and "riot" shotguns, the Model 37 Ithaca served from World War II all the way through Vietnam.

These days, U.S. M1917 bayonets command a premium over the P'13 bayonets, even though about 2.5 million M1917 bayonets were made.