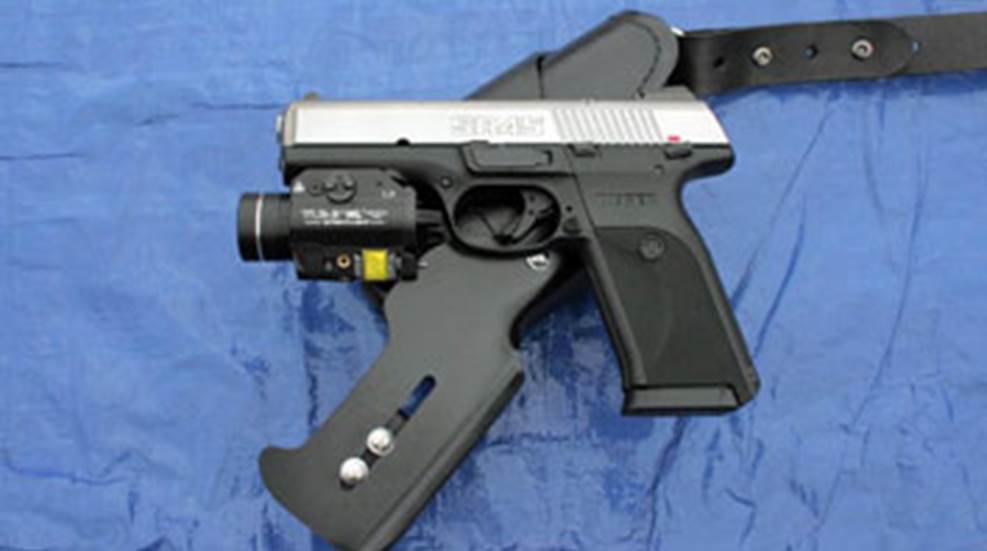 Ruger introduced its line of SR semi-automatic pistols in 2007, and its fans have been clamoring for an SR model chambered in the all-American .45 ACP ever since. This year, Ruger finally answered with the new SR45.

The latest addition to Ruger's striker-fired pistol line proves that double-stack .45s can be comfortable to shoot.

Ruger introduces the new-for-2013 SR45 Center-Fire Pistol. This gun has a .45 caliber 10-round magazine capacity. It comes in either a black over alloy steel or stainless steel slide.