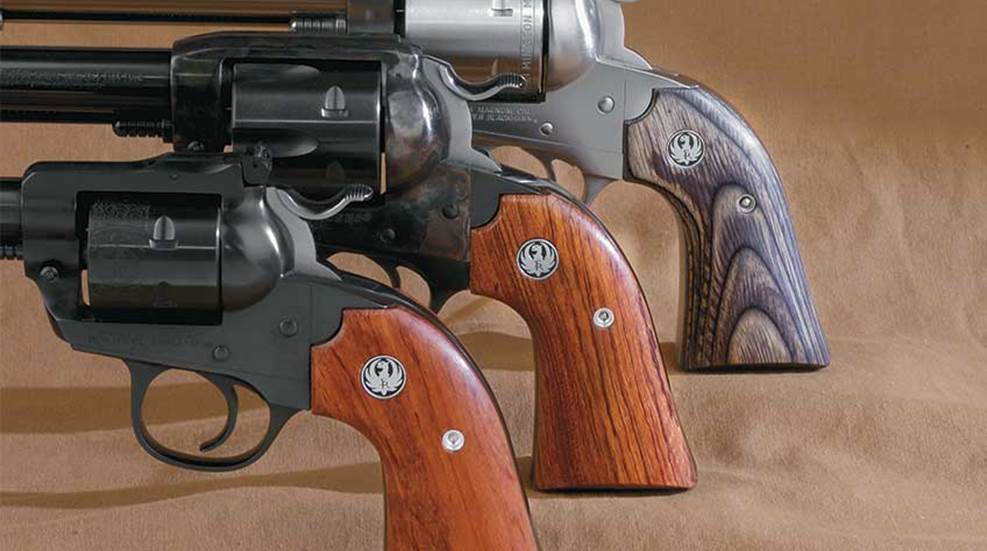 For serious sixgunning, there's nothing like Ruger's most shootable sixgun. Here are a few of the company's Bisley models.

How can you combine a P320 and a P365? Simple! Just use the all-new S300 Modular Pistol Frame from Amend2 Magazines.

Magnum Research is shaking things up with two new grip options for the Magnum Research BFR.