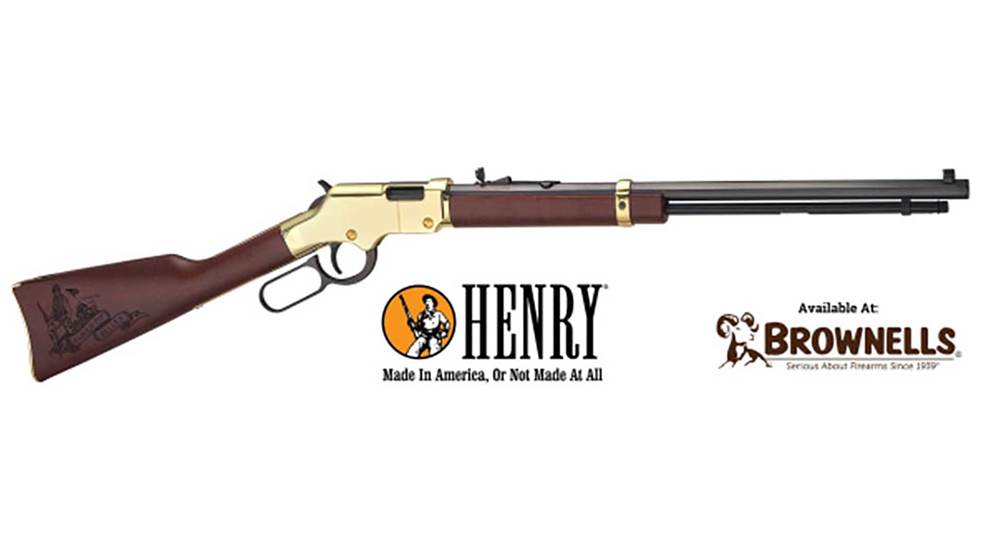 Henry Repeating Arms and Brownells have partnered together to honor a World War II Marine, Harold "Pie" Keller, who helped raised the American flag atop Mount Suribachi during the Battle of Iwo Jima.

The Battle of Iwo Jima is one of the bloodiest events of World War II, and from it came stories of uncommon valor and virtue. Here are the stories of the men who fought and their guns.

To commemorate the 75th anniversary of the battle of Iwo Jima and the American servicemen who achieved victory, Thompson Auto-Ordnance of the Kahr Firearms Group has developed a series of three specially engraved firearms: the Iwo Jima 1911 in .45 ACP ($1,247), Iwo Jima M1 Carbine in .30 Carbine ($1,391) and Iwo Jima Thompson also in .45 ACP ($1,886).

The improvised Browning belt-fed, .30-'06 "Stinger" in the hands of U.S. Marines played a part in one of the epic battles of World War II: Iwo Jima.