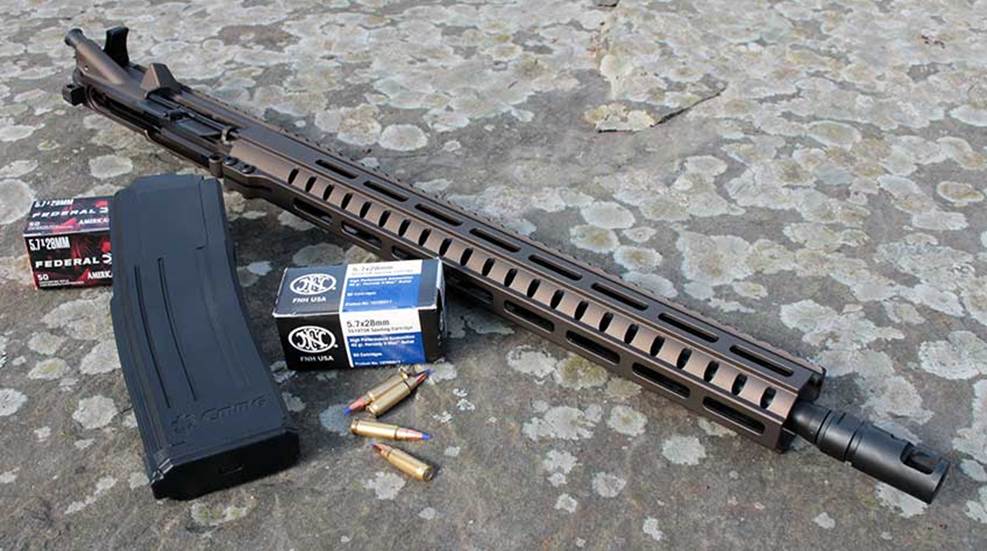 The innovative CMMG Mk 57 conversion kit allows AR owners to get in on the current 5.7x28mm craze.

One thing became clear at SHOT Show 2020, and that was a resurgence of interest in 5.7x28 mm guns. Diamondback Firearms had an interesting offering in the form of its DBX.

In conjunction with several new 5.7x28 mm guns on the market, Speer Ammo rolled out an all-new Gold Dot load in the high-speed chambering.