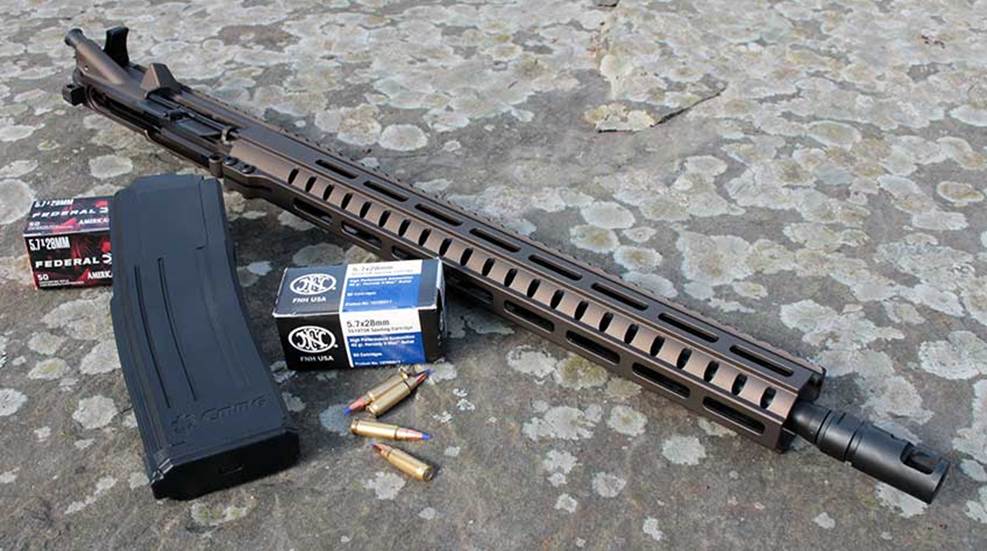 The innovative CMMG Mk 57 conversion kit allows AR owners to get in on the current 5.7x28mm craze.

While the 5.7x28mm cartridge has seen a resurgence in 2020, there have been attempts to make it into the mainstream before.

CMMG expanded its collection of 5.7x28 mm offerings with an AR-15 conversion package in 2020.

In conjunction with several new 5.7x28 mm guns on the market, Speer Ammo rolled out an all-new Gold Dot load in the high-speed chambering.