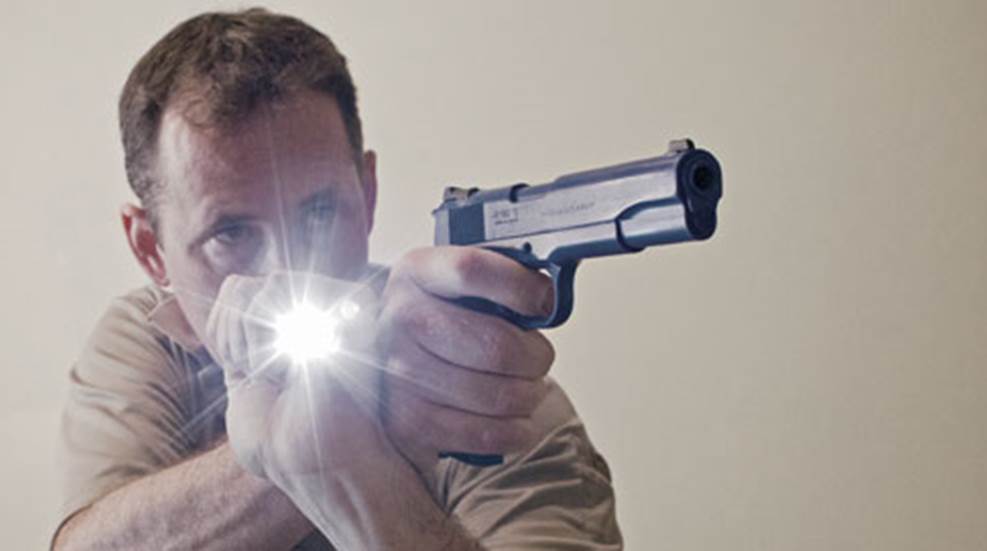 Employ the flashlight techniques illustrated here to prevail during the time most armed encounters occur.

The LTG-760 supplements a handheld flashlight for defensive work, and is an integral part of a personal-protection strategy.

Pursuit X1 Predator Light kits can be mounted on rifles, shotguns and bows to provide night-busting illumination for a variety of activities.

After working with this light for several weeks I'm convinced it's a great home-defense addition to a railed long gun.