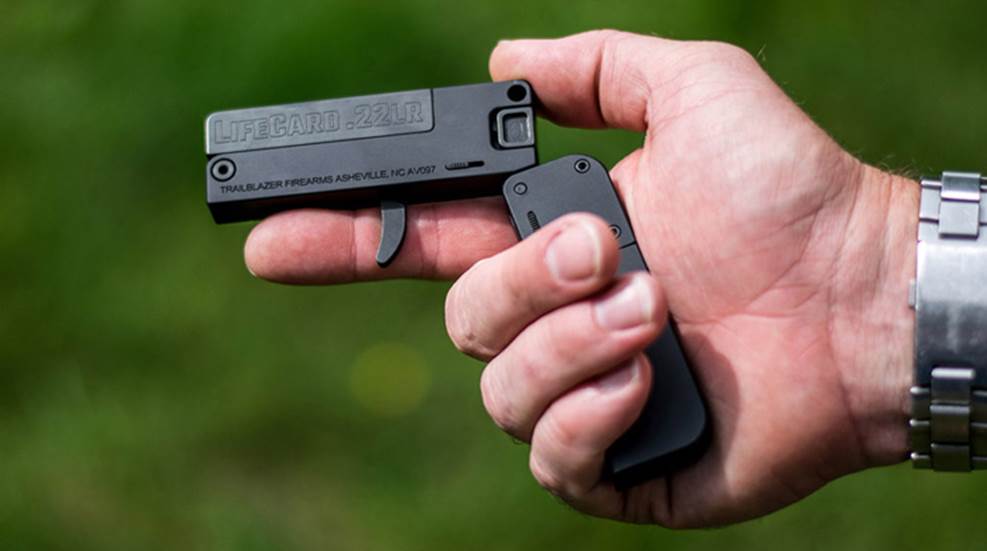 A newly formed company called Trailblazer Firearms, headquartered in Asheville, N.C., has launched its first firearm, LifeCard, "the last gun you'll leave behind."

This single-shot rimfire is about the same size as a stack of credit cards when folded.

This year the company is launching a .22 Mag. version of this diminutive folder with some handy updates and changes.