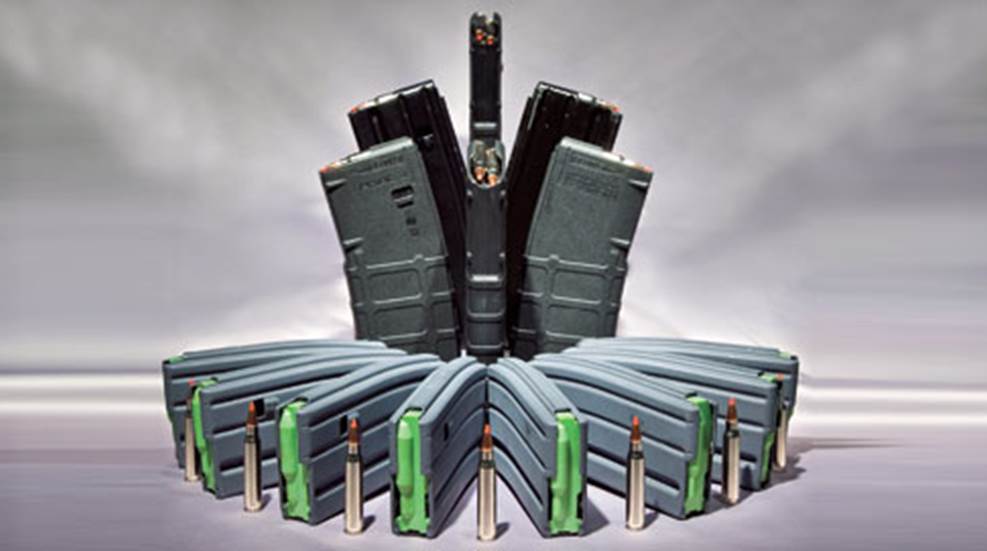 The Cammenga EASYMAG is distinguished from standard magazines by the way that it loads. The front portion of the magazine pulls downward, depressing the spring and follower, locking it into the lowest position.

Troy BattleMags are made of impact-resistant polymer and are compatible with most tactical rifles deployed.

Brownells' .223 Rem./5.56x45 mm NATO-chambered AR-15 magazines have been so well-regarded that they have become standard-issue kit for the U.S. military.

We spend a good deal of time discussing AR-pattern rifles these days. Information about ammunition and accessories is easy to find but one subject that deserves a little more attention is AR magazine selection.