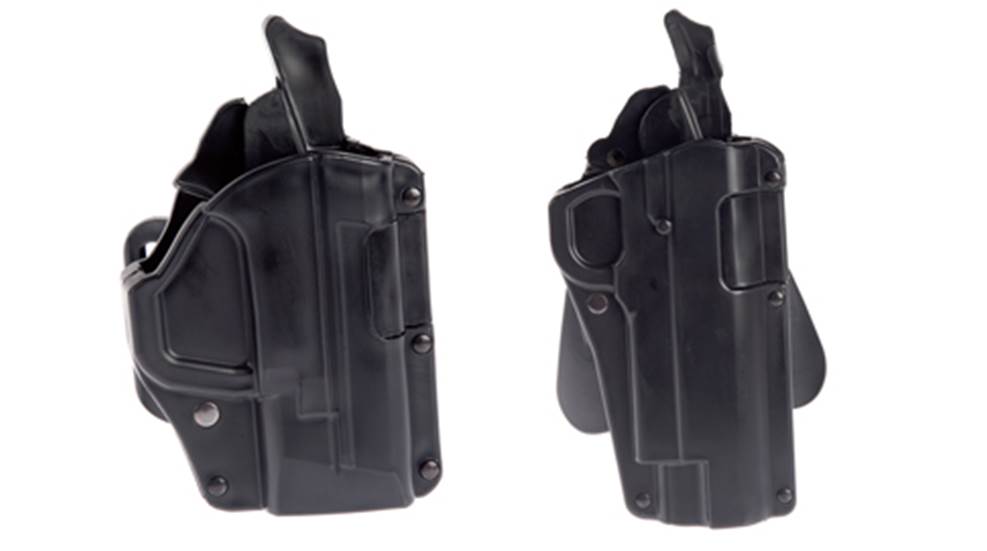 In the past few years, Galco has quietly added a locking holster to its thermoplastic Matrix series.

Blackhawk got the world to sit up and take notice of what could be done in the area of retention holsters with the introduction of its SERPA.

Far from being a mere holder for your handgun, a holster can also ensure that you are the only one able to draw your gun.

Bianchi has combined leather and synthetic materials to create its new Allusion line.