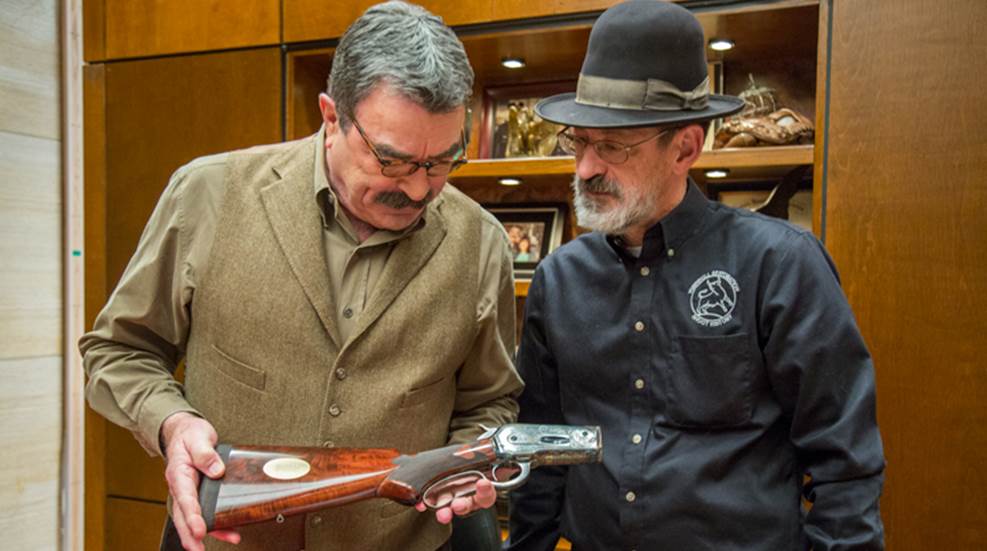 After the eighth season of Blue Bloods, actor and NRA Board of Directors member Tom Selleck wanted to preserve the occasion with a special memento.

Celebrity endorsements are commonly used to sell everything from wristwatches to coffee pots, but for a variety of reasons (which I'll discuss in a moment) famous faces rarely appear in promotional roles in the gun industry. A notable exception is R. Lee Ermey, the hard-bitten drill instructor from Full Metal Jacket better known to all of us as "The Gunny."

The Schofield was a top-break gun, popping open in the middle and allowing for simultaneous ejection of spent cartridges or quick reloading.