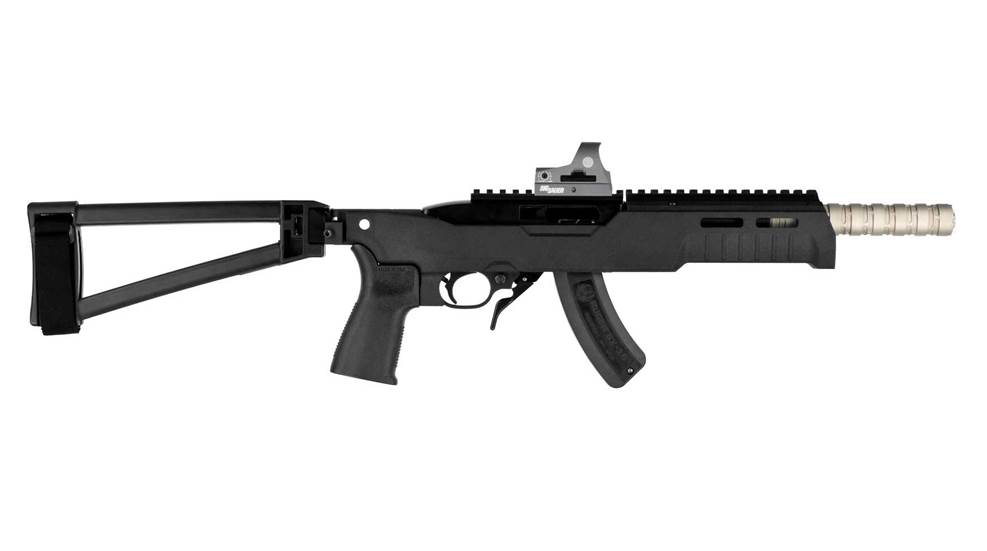 SB Tactical developed its SB22 chassis system to enhance the utility and versatility of Ruger's popular 10/22 rifles and Charger pistols.

Looking to take your Ruger 10/22 Charger to the next level? Here are just a few of the accessories and upgrades available for these unusual large-format rimfire pistols.

Ruger, taking two pages from its own successful playbook, has brought back the Charger pistol, based on the wildly popular 10/22 rifle action—this time offering it in a Takedown version based on the 10/22 Takedown rifle's simple mechanism that allows quick separation of the barrel from the receiver.