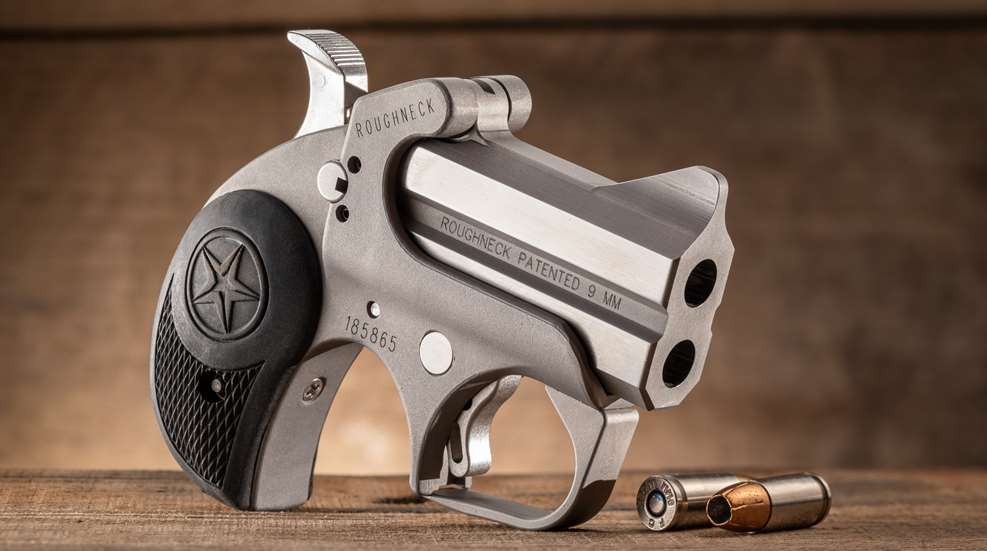 The Roughneck derringer from Bond Arms is an entry-level option in 9 mm Luger, but don't let that fool you, as the quality of its materials and craftsmanship rival those of the company's top-end variants.

For this week's feature NRA Gun of the Week, American Rifleman takes a look a Bond Arms two-shot derringer chambered for 9 mm Luger.

Bond Arms takes the less-is-more approach with the Roughneck and Rough N' Rowdy finishes in order to cut their prices in half!