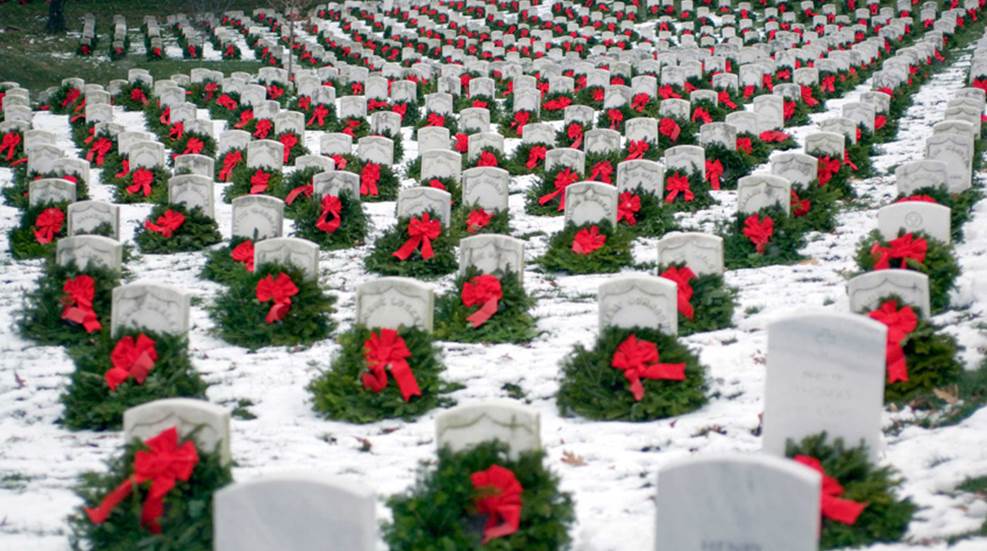 NRA members are encouraged to join in and play a part in honoring American veterans this holiday season in what has become an annual tradition at thousands of cemeteries across the United States and overseas.

The interment ceremony for R. Lee Ermey—Marine, prolific star of film and television, and NRA Director for six years—was held Jan. 18, 2019, at Arlington National Cemetery's recently opened Section 82

Chevrolet representatives presented a Silverado Heavy Duty pickup and 40-foot trailer to Wreaths Across America founder Morrill Worcester.

Too many Americans think this Monday is nothing more than the unofficial starting gate for summer vacations. It is not. It's a day to remember and honor those who have died while serving in this great nation's Armed Services.