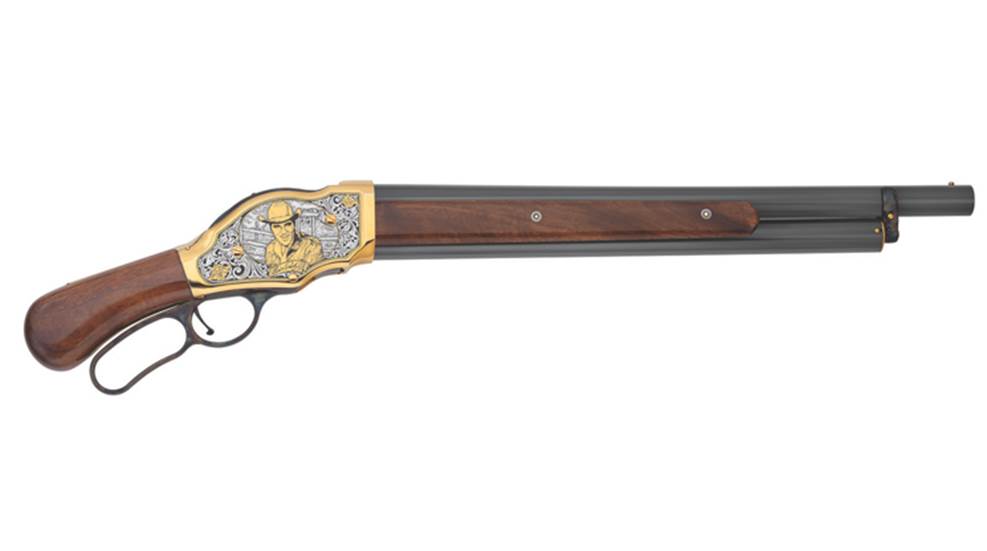 Jan. 8, 2016, would have been the American icon's 81st birthday, and America Remembers has announced a limited-edition Elvis Presley Tribute Lever-Action Shotgun—a detailed recreation of the 1887 lever-action shotgun once produced by Winchester.

The Chicago Typewriter Thompson Tribute gun is issued exclusively by America Remembers and chronicles the fascinating era of the gangsters and lawmen of the 1920s and '30s.

Issued on a working Smith & Wesson Model 500 revolver, this over-sized handgun highlights the iconic, patriotic symbols and power that represent the United States of America.

America Remembers has announced "The Land of Liberty Tribute Revolver," an elegant hand-engraved Smith & Wesson Model 627 Pro Series revolver in .357 Mag.