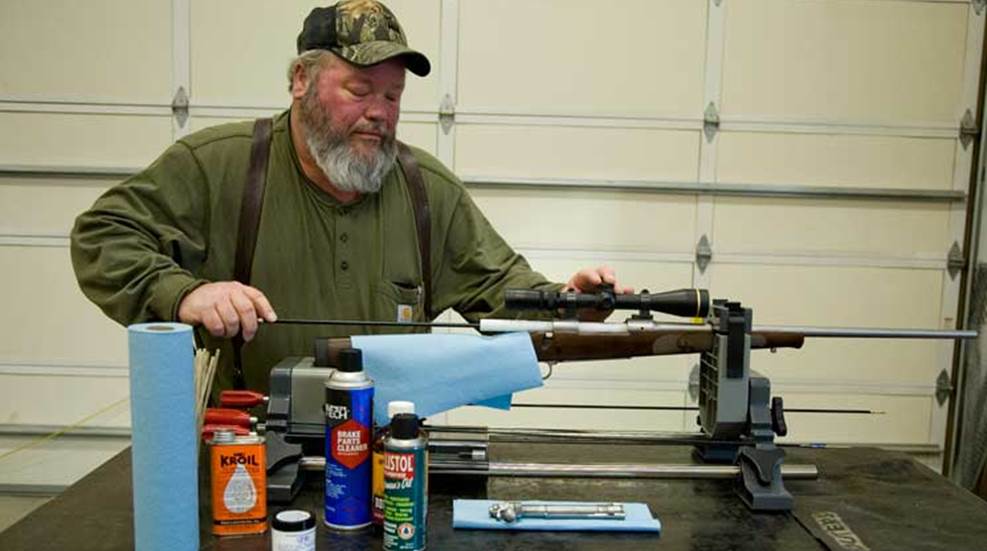 Today's guns are more closely fitted and have finishes that shed traditional fouling, but the still need regular cleaning and TLC.

The new Waxed Canvas Firearm Cleaning Mats from Birchwood Casey help keep spent fouling, chemical spills and dirty patches from making a mess of your gun cleaning area.

The Swab-its line of polyurethane foam swabs and applicators now includes a new Star Chamber swab for AR-15/M4 chambers.

Otis Technology expanded its collection of cleaning kits and tools for gun owners in 2020. Here's the latest gear you'll need to keep your guns maintained.