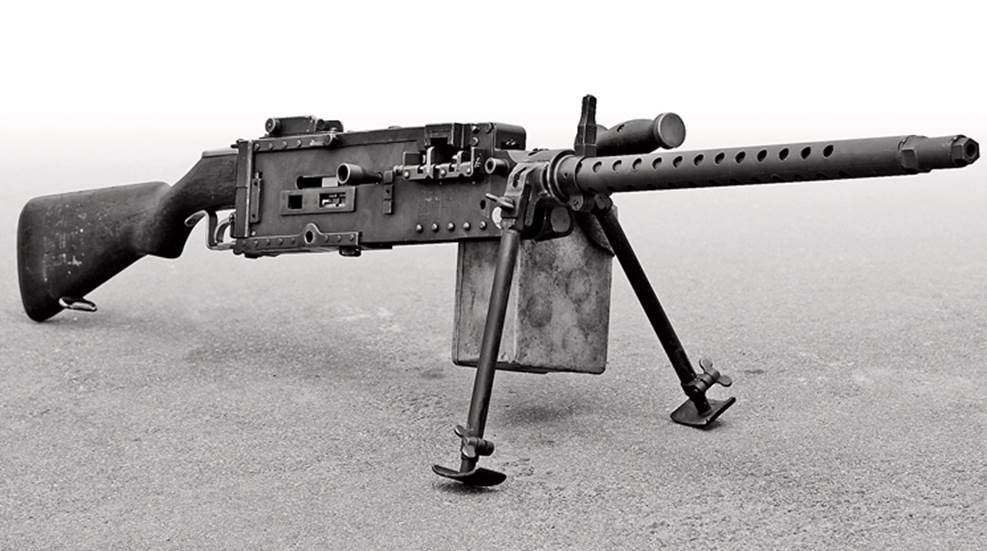 The improvised Browning belt-fed, .30-'06 "Stinger" in the hands of U.S. Marines played a part in one of the epic battles of World War II: Iwo Jima.

Tune in or set your DVR for a significant and sobering series that recounts through eyewitness participation one of the most celebrated battles in U.S. military history.

On Dec. 7, 1941, a "date which will live in infamy," Americans fought back against the Japanese sneak attack with guns ranging from the M1911A1 pistol to the '03 Springfield rifle, and most effectively, with machine guns designed by John Moses Browning.