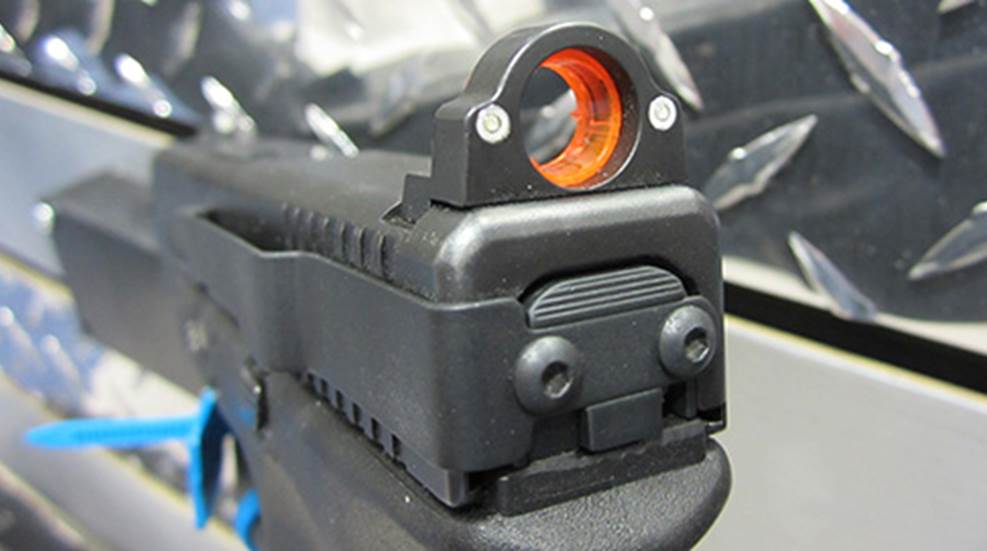 Dead Ringer has applied their unique ghost ring sight concept, originally developed for bow hunting, to a new series of handgun night sights.

Crimson Trace has introduced the newest Glock-compatible laser sight products, the LG-443 (red) for the compact Glock 42 pistol.

XS Sights' new F8 Night Sights is its newest high-visibility personal-defense sights.

For less than $200 you can have sights for any model Glock you may own for better target acquisition in low-light conditions.