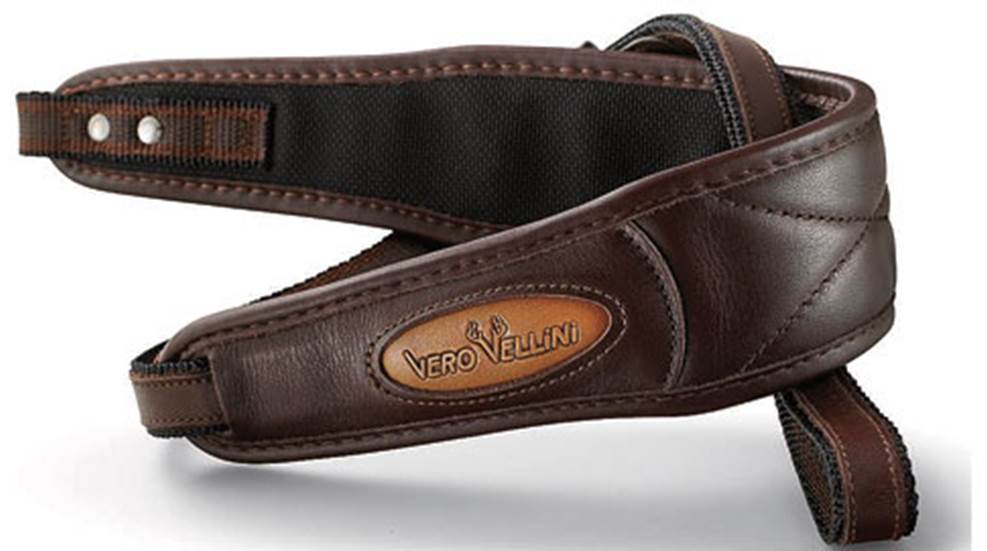 Vero Vellini's Premium Leather collection features three variations of slings, all with high-grade leather and neoprene bottoms.

The Rhodesian Scout Rifle Sling by Andy's Leather is made of bridle leather and designed to aid in transport and operation of a long gun.

The Butler Creek Gel Sling is made of a gel material to provide a lightweight cushion for comfort and stability.