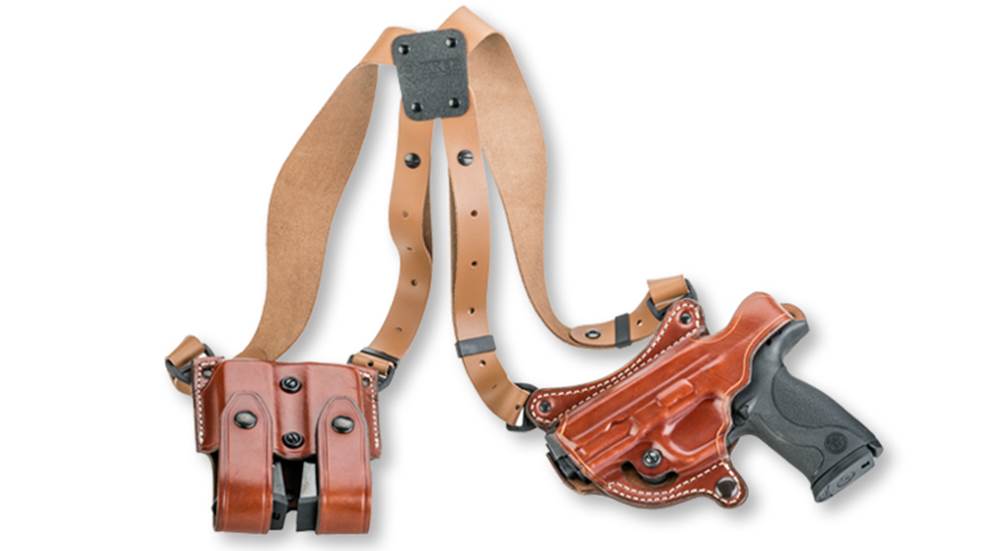 In recent decades the shoulder holster has taken something of a backseat to other modes of carry, but the configuration nonetheless offers several advantages over the more popular methods.

Avertical-draw, outside-the-waistband belt holster custom-formed from premium cowhide, the Aker Leather 170 FlatSider XR14 is designed for use with semi-automatic pistols, including those equipped with mini-reflex sights.

Aker Leather has a line of belt slide holsters for light-bearing guns, the Nightguard series, and the new Compact version (Model 147C) is scaled-down particularly for use with smaller carry pistols.