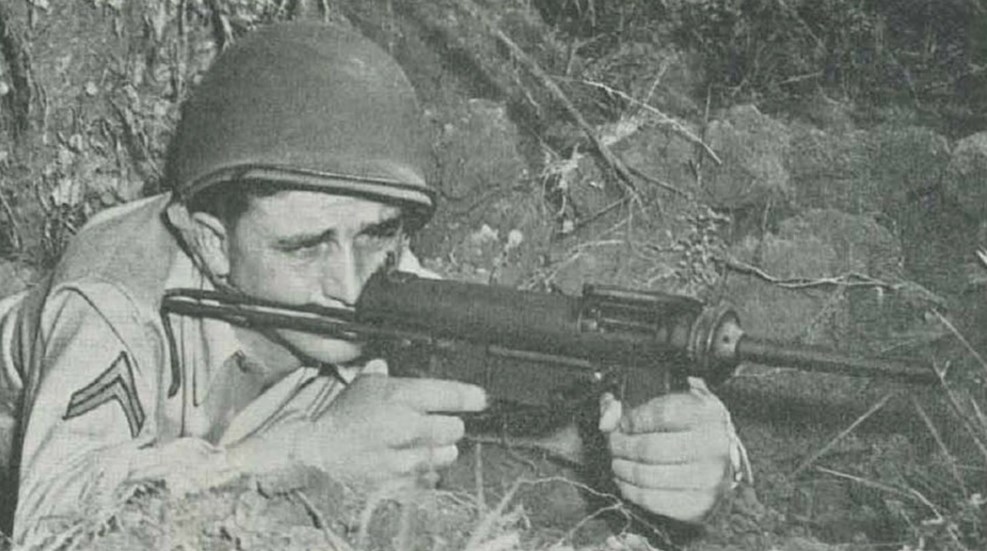 The American Rifleman staff had an early and up- close look at the then-new M3 submachine gun. Not long thereafter, the "Grease Gun" would make its combat debut with the American Airborne in Normandy.

Check out this "I Have This Old Gun" segment from a recent episode of ARTV, with a look at the U.S. M3A1 Grease Gun.

Despite both countries' modernity, the Falklands conflict contained a lot of conventional fighting.