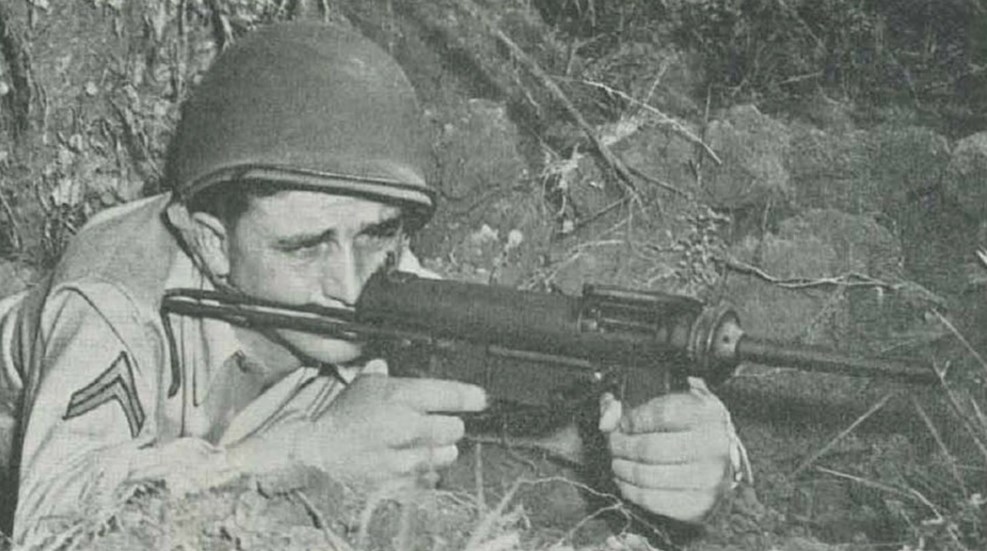 The American Rifleman staff had an early and up- close look at the then-new M3 submachine gun. Not long thereafter, the "Grease Gun" would make its combat debut with the American Airborne in Normandy.

Seventy-five years ago, Allied troops invaded Hitler's "Fortress Europe" to bring an end to Nazi tyranny, and many of them arrived by parachute or glider. They were the men of the British and American airborne, and they were well-armed indeed.

Seventy years ago this month, the "Battle of the Bulge"-Hitler's last attempt to throw back the Allies-was being bitterly fought in the towns, forests and countryside of Belgium and Luxembourg, and, remarkably, many of the guns used in the battle still remain.